Excuses, Excuses! Giudices' Lawyer Blames Bravo, Death Of Joe's Dad For Couple's Issues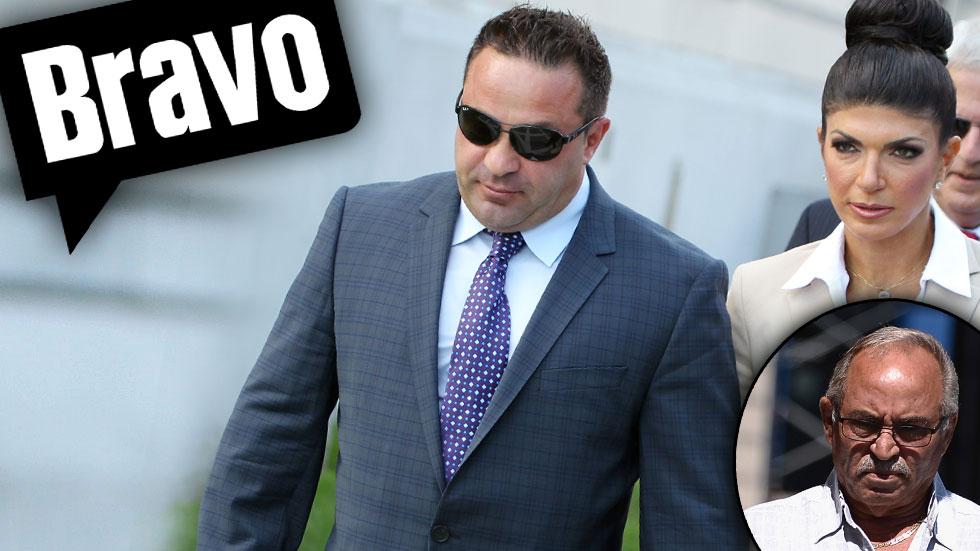 Article continues below advertisement
According to sources inside the courthouse, Joe's attorney told the court that the reality star "hasn't been the same since" his father's sudden death earlier this summer. Judge Esther Salas had blasted the couple for purchasing recreational vehicles, construction equipment, furniture, and more in the run-up to their sentencing, but the attorney attempted to blame it on the grieving process.
In addition, attorneys for both Giudices argued that the reality show misrepresented their clients' true natures. As RadarOnline.com has reported, Teresa was seen this season gifting her daughter a pricey ring, and carrying a $2,000 Valentino bag. But the attorneys argued that Joe is "not the Housewives Joe," and that Teresa's representation was also "fiction."
Insisting the couple's children are their utmost priority, the attorneys insisted that jail time for the duo would mean "destruction" of their family. As RadarOnline.com has reported, Teresa's attorney revealed that in the event that both couples must serve their sentences simultaneously, their four daughters will have to be split up, since no one relative can take care of all of them.
As RadarOnline.com has reported, Joe has been sentenced to 41 months in prison and Teresa's sentencing will be handed down shortly.