Exclusive
Judge Allows Joe Giudice To Serve Prison Time After Teresa: 'I Want You Home With Your Girls'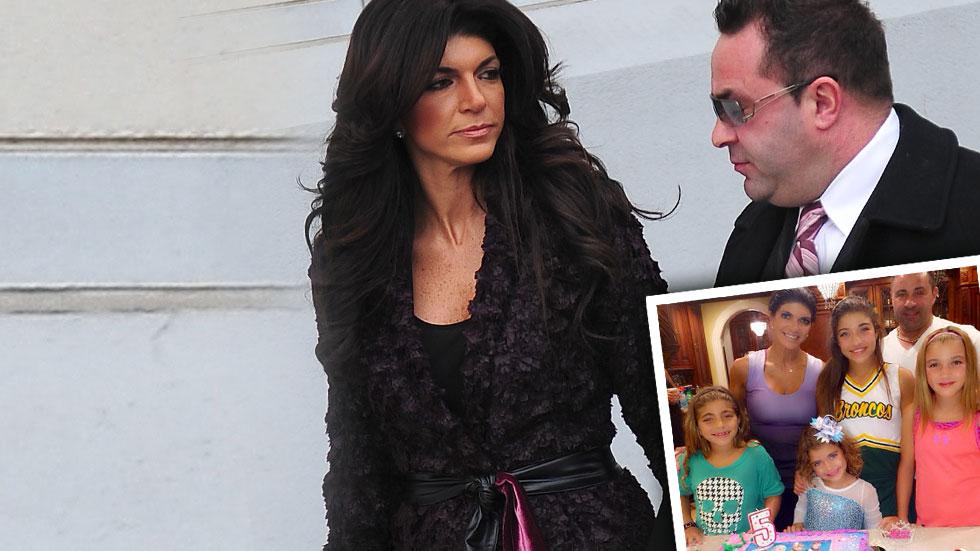 Some good news for the Giudice family: The judge in their fraud case has agreed to allow Joe to serve his prison time after Teresa, so that their four daughters will not have to live with family members.
As Radar has reported, Giudice was sentenced to 41 months in federal prison on Thursday. He was also sentenced to twelve months on additional charges but will serve concurrently. He'll then serve two years probation and will pay $10,000 in fines and restitution of $414,588.90 to the US Treasury.
Article continues below advertisement
Teresa is still awaiting her sentencing but before the lunch break the judge promised the couple they could serve their time separately.
Said Judge Esther Salas, "I want you home with your girls," Gia, 13, Gabriella, 9, Milania, 8, and Audriana, 5.
Story developing.