Exclusive
In Bad Taste? Kris Jenner Pays Tribute To Dead Pal Nicole Brown Simpson In New Cookbook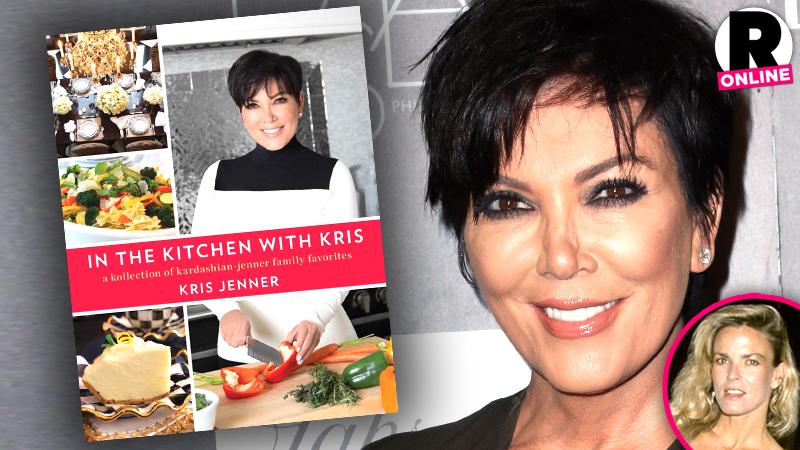 Kris Jenner once said she wished she had saved her dear friend Nicole Brown Simpson, who was brutally murdered at just 35 more than twenty years ago. But at least she'll always have her nachos?
RadarOnline.com can exclusively reveal that the Kardashian family matriarch, 58, includes a chicken nacho recipe created by Simpson in her new cookbook In the Kitchen with Kris.
"This is the first dish I think of when I think of Nicole Brown Simpson," Jenner writes. "She was such an amazing cook. Everything she made was off-the-charts good."
Article continues below advertisement
Below she lists the recipe's ingredients, including diced tomatoes, jalapeno slices and shredded cheddar and mozzarella cheeses.
"Her chicken nachos were so fabulous, they had a cult following," the momager continues. "Back in the day, nobody in our circle would even think about throwing a party without serving Nicole's chicken nachos…And for some reason they taste even more delicious when you are gathered around the living room watching sports with family and friends."
Simpson and her friend Ron Goldman were believed to have been murdered by her ex-husband, former NFL star O.J. Simpson, in her Brentwood, California home on June 12, 1994. Though he was acquitted in October 1995, the disgraced football player and actor, now 67, was later found liable for their deaths in a civil suit.
In a shocking twist, O.J.'s manager told In Touch that he believed Jenner's daughter Khloe Kardashian, 30, was actually conceived during a drunken hookup with the now incarcerated star. (He is currently behind bars on kidnapping, armed robbery and deadly weapon charges stemming from a 2007 incident in Las Vegas.)
"There was a lot of partying going on back then. Kris cheated on Robert," Norman Pardo said of the mogul, who at the time was married to her first husband, the late Robert Kardashian. "She was known for having a good time."
In the Kitchen with Kris will be available on October 21.