Snubbed! Kris Jenner Gushes About Ex Robert Kardashian In New Book Despite 'Amicable' Split From Bruce Jenner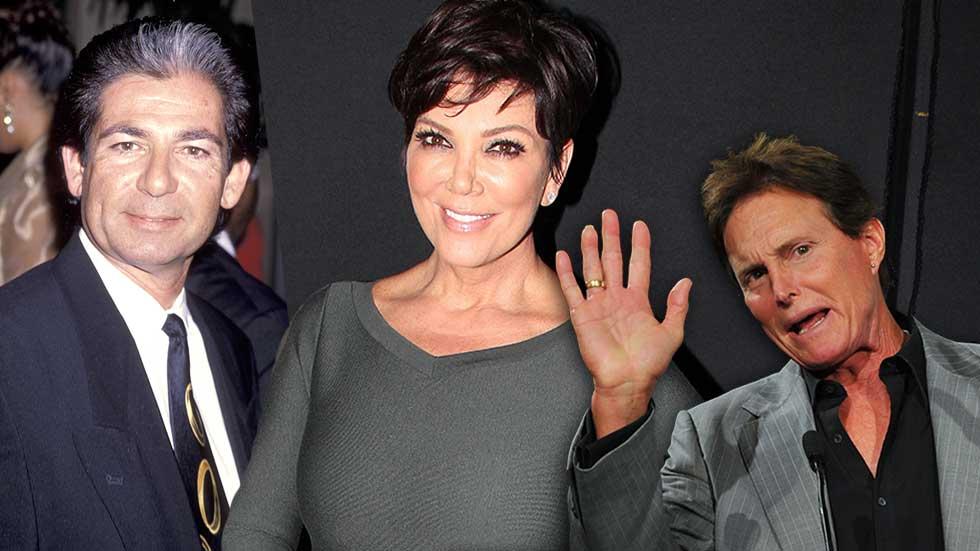 They might have filed for divorce only in September, but Kris Jenner gave ex-husband Bruce the axe before she even signed the papers!
In her new cookbook, In the Kitchen With Kris – A Kollection of Kardashian-Jenner Family Favorites, the momager reportedly gushes about her former husband, Robert Kardashian, while seemingly overlooking her most-recent hubby, whose hardly mentioned throughout the book (with exception to the title, of course).
Article continues below advertisement
In the book's dedication, Jenner calls her grandchildren – Mason, Penelope and North – "the loves of my life," but spends a lot of the book's introduction gushing about the good times she had with Kardashian in the kitchen.
"I would come home and practice the recipes on Robert and my mom and our friends, and I noticed that people were really enjoying the food," she writes.
She even reveals that she still uses Kardashian's mother's recipe of an Armenian pastry that Kourtney, Khloé and Kendall know how to make. While the Jenner kids get their mentions, Bruce reportedly appears only in title and in his own recipe, "Bruce's Meatloaf and Mashies," where the momager also talks about their first date.
Do you think Kris Jenner should have given Bruce more focus in her cookbook? Sound off in the comments.