Kris Jenner On Divorce from Bruce: 'I Feel Like A Failure'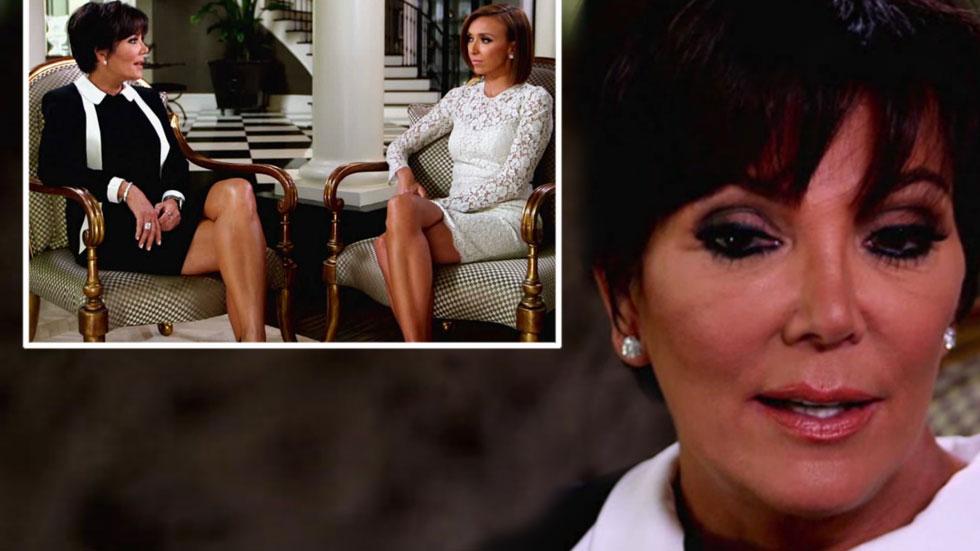 Less than two weeks after filing for divorce from Bruce Jenner, Kardashian momager Kris Jenner is opening up about their split.
"I signed up for happily ever after and it didn't work out that way and it makes me feel really sad," Jenner told Giuliana Rancic in an interview for Beyond Candid With Giuliana.
"I feel like I failed at something because I wanted it to be that relationship for the rest of my life. When I realized that it wasn't then you want the next best thing and that's an amazing friendshsip."
Article continues below advertisement
The matriarch explains, "You dont spend 25 years of your life with somebody and then just walk away and say I don't want to talk to you anymore."
Now Kris is single and ready to mingle. Asked about her romantic plans for the future, she said, "I want to definitely be in love, I like being in love, I think there's no better feeling in the world. So yeah, I mean that would be amazing."