Exclusive
Inside Kris & Bruce Jenner's $250M Divorce — Who Gets What REVEALED & Why She'll Pay Him Million$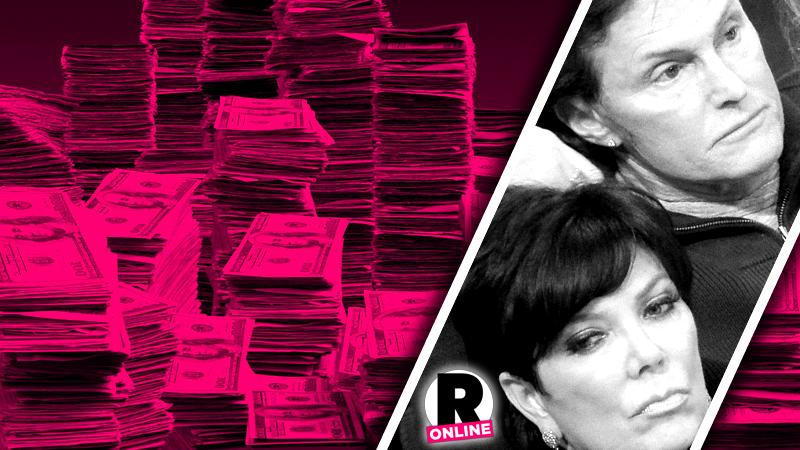 Kris and Bruce Jenner both filed divorce documents on Monday, and RadarOnline.com has learned that the pair have already hashed out a settlement to divide up their $225 million fortune.
Even though the former reality couple had no prenuptial agreement, "For years, their finances had been kept separately," a family insider tells Radar. "As soon as Kris started raking in money from deals she brokered as her kids' manager, she set up her own accounts. These were separate from Bruce and he never really cared."
Article continues below advertisement
"In the divorce agreement, Kris bought out Bruce's interest in the Hidden Hills mansion, which she will keep. She loves that house, and wasn't going to give it up. Bruce will stay in the Malibu mansion, since he got it after the couple separated," the source says.
Things got complicated during the divorce talks, according to the insider, because of Kris' financial stake in her daughter's various business interests, of which there are many. Kris agreed to give Bruce an additional $2 million and he agreed to waive any future claim against any of the Kardashian endorsements or business deals, says the source.
"Bruce will walk away with $20 million in cash, and Kris will end up with $50 million," the source explains. "She got more, again, because of her momager status. They both have various investments and money set aside for retirement worth an additional $10 million each."
Since both of them will clearly be set for life, in Kris' divorce petition, she asked a judge to terminate Bruce's ability to ask for spousal support.
Kris also stated the date of separation as June 2013, and asked that all earnings she has made since then, be hers soley.
The momager will also keep five luxury cars including a Rolls Royce, two Mercedes Benz and a Range Rover, the source claims. Bruce has two cars, including a Mercedes.
Story developing.