O.J. Simpson Granted Parole On Some Charges In '08 Conviction -- But He's Not Getting Out Anytime Soon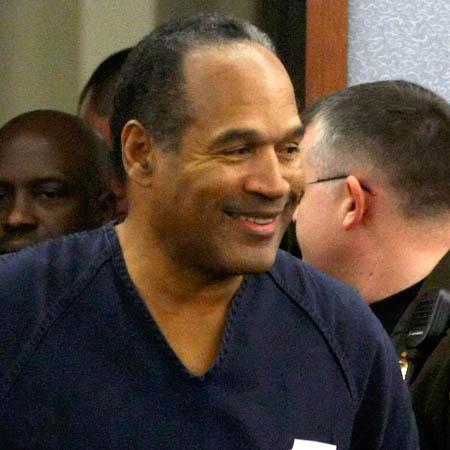 O.J. Simpson's was granted parole by the Nevada Board of Parole Commissioners Wednesday on some of the charges -- kidnapping and armed robbery -- in his 2008 conviction for his 2007 run-in with memorabilia dealers in Las Vegas.
The former Buffalo Bill, however, will stay behind bars at Nevada's Lovelock Correctional Center for at least another 18 months, as he'll have to serve time for the conviction on four deadly weapon enhancements. Simpson, who's been in custody for five years, was ordered to serve his jail terms consecutively.
Article continues below advertisement
The Paula Deen supporter's parole will commence Oct. 2, and he'll be eligible for a parole hearing on the enhancement counts a year from then.
Officials said the former Hertz pitchman was granted parole because he has no prior convictions, has behaved well while in custody and is considered a low risk to commit more crimes.
The record-setting running back, best known as the defendant in the "Trial of The Century" where he was found not guilty in the June 1994 murders of his ex-wife Nicole Simpson and her friend Ron Goldman.