Exclusive
It's 'Brutal!' Tamra Judge Opens Up About Custody Case As Judge Assigns Parental Alienation Counselor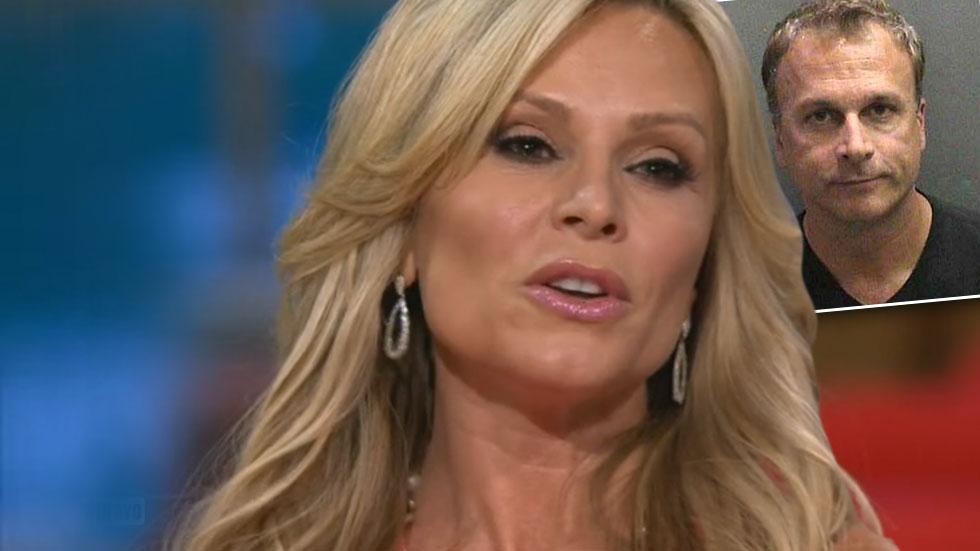 As Tamra Barney Judge's bitter custody case drags on, RadarOnline.com has exclusively learned that a judge has assigned a "reunification counselor" to the case over concerns of parental alienation. Amid news of this latest bombshell, Judge is opening up about the "brutal" and "frustrating" experience, and how it's affecting her relationships with her children. Only RadarOnline.com has all the details.
Judge's custody case with husband Simon Barney was recently continued to October 9, as RadarOnline.com has reported. Meanwhile, however, a judge ruled to assign a "reunification counselor" to the case. Such professionals, usually licensed social workers, are specialized in dealing with cases of parental alienation that occurs during a divorce.
Article continues below advertisement
"Discussions were held regarding the selection of a reunification counselor," the court documents, obtained by RadarOnline.com, state. Though Carolyn Cator, a Santa Ana social worker had originally been on the case, the documents reveal that a Doctor Grossman was taking over the case due to "distance" being a factor.
As RadarOnline.com has reported, Judge has claimed the divorce has torpedoed her relationship with teen daughter Sidney, whose angry text exchanges with her mother were filed in court by her dad.
"You treat me like sh*t," an angry Judge wrote in one exchange, with Sidney begging her mom to "stop lying about everything."
Judge and Sidney had previously been seeing Dr. Renee Hulse, which the reality star's lawyers said in court filings had helped their relationship.
"The therapy has generated positive results as it pertains to the relationship between Sidney…and her mother," court documents previously obtained by RadarOnline.com state.
Article continues below advertisement
"The substantial danger the lack of therapy poses is that Tamra and Sidney's relationship will not improve without continued therapy," the documents read.
"The therapy has proven successful thus far, however, her father is not allowing it to continue. It is in the best interest for Sidney to have continuing and frequent contact with both parents…"
Amid the ongoing drama, Judge opened up on Twitter about how the legal battle is taking a toll.
"It's been brutal," she admitted on September 15. "But it will end up amazing. Thank you for the support."
In particular, she seemed to suggest that the alienation claims addressed by the judge were especially pressing.
A fan of Judge's wrote to her ex Barney, "I think it's sad that you're hurting your kids by talking bad about their mom"
And Judge chimed in, "Thank you. I keep trying to tell him the same thing. It's so frustrating."
In addition to Sidney, 15, Judge and Barney have a daughter Sophia, 7, and a son, Spencer, 13.
Barney and Judge will be back in court on October 9. Stay tuned to RadarOnline.com for the latest.