Exclusive
That's Rich! 'Real Housewives Of Orange County' Star Tamra Barney Judge Makes $600K Per Year, Her Ex Claims — SEE Her Finances Laid Bare In Jaw-Dropping Court Documents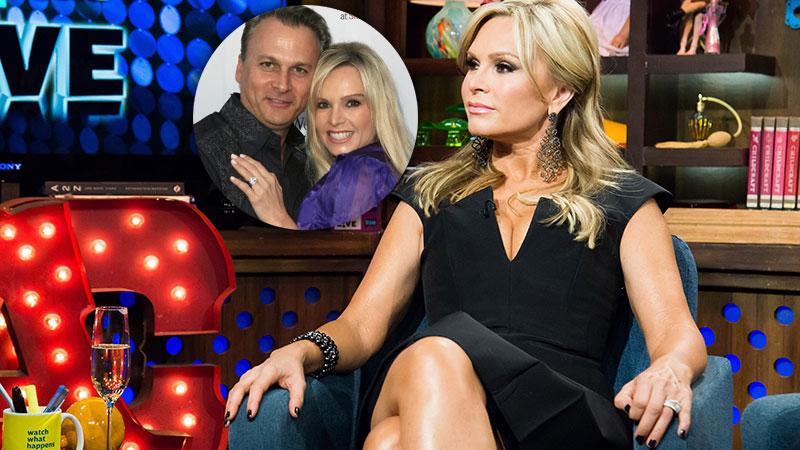 Article continues below advertisement
READ Tamra's Financial Details In Jaw-Dropping Court Documents
Barney claims that most of his income is eaten up by personal expenses. Daughter Sidney lives with him "100% of the time," he claims, adding to his financial load.
According to the documents he shells out $4,100 per month for rent, $871 in health care costs, $800 for groceries, $250 for eating out, $500 for utilities, $200 for phones, $200 for laundry, $200 for clothes, $100 on supplies for his kids, $250 for entertainment, $700 on his car, $100 on insurance, and $800 in credit card payments to Capital One and American Express.
Barney says he has $7,000 in the bank and owns roughly $35,000 in other personal property.
To date, his legal wranglings with Judge have cost him $13,127, and he still owes his attorneys $3,401.
Barney and ex-wife Judge are battling it out over custody of their children Sidney, Spencer, 14, and Sophia, 8, with Barney accusing her of neglect and worse.
The trial will begin in October, but at a hearing earlier this month, the judge decreed that the reality star and her daughter should undergo therapy over concerns of parental alienation.
Article continues below advertisement
Newly filed documents obtained by RadarOnline.com state that "The court orders and appoints Lindy Grossman as a reunification therapist for Tamra and Sidney… Both parties shall ensure that Sidney is available for this therapy and both parties shall cooperate with Ms. Grossman and follow any and all directives she has for purposes of facilitating this reunification therapy."
Earlier this year, Barney filed text messages between Sidney and Judge with the court, exposing their explosive relationship.
Sidney accused her mother of lying "about everything," and Barney fired back bitter responses accusing her of taking her for granted.
For the latest on the drama, stay tuned to RadarOnline.com!