Vicious Fights Over A Nightlight, Prescription Pills & Herpes — Inside Victor Voronov's New Legal Fight With Ex-Husband Johnny Weir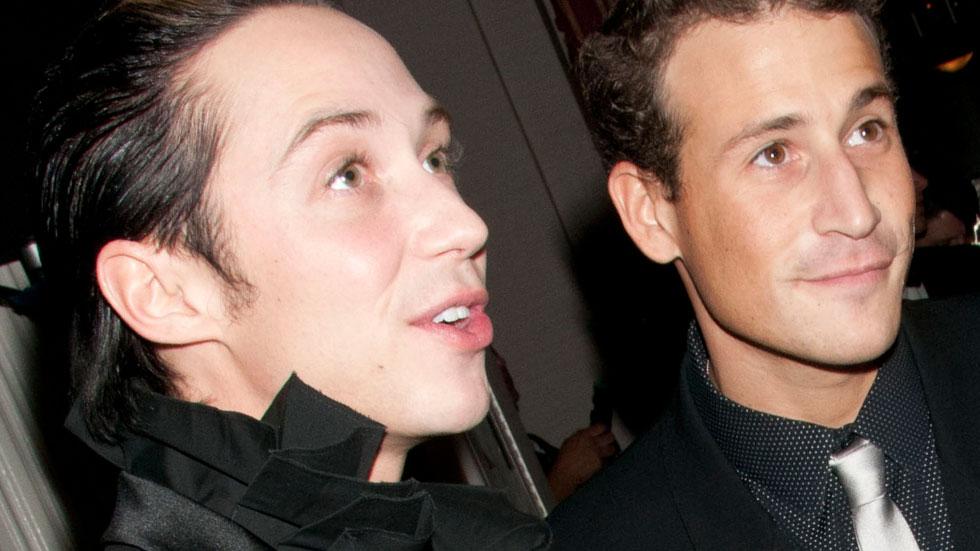 Figure skater Johnny Weir is reeling now that his estranged ex-husband, Victor Voronov, has slapped him with a brand new lawsuit that lays bare just how dark their relationship became in the end.
Voronov fired the latest salvo in his war with Weir on Thursday when he filed a defamation suit against him in New York Supreme Court—obliterating any tiny chance the two would be able to save their turbulent marriage of less than two years.
Article continues below advertisement
In court documents, Voronov, 31, cites "Weir's defamatory and false statements" accusing him "of attempted rape and sexual misconduct in front of over 2,500,000 million viewers, and the spreading of salacious lies concerning his sexual health."
Voronov, 31, also claims that Weir "inflicted several wounds all over" his body, resulting in an application for a restraining order against Weir.
Voronov blasts in court documents that Weir was then involved in "a blatant bid to rebrand his image from that of a battering partner."
But behind the scenes, the violence allegedly continued unchecked until it reached a very public — and startling —conclusion. "Finally, in a fit of jealousy, Weir publically accused Voronov of having 'herpes' or 'some sort of sexually transmitted disease,'" read the documents.
Article continues below advertisement
To prove his case, Voronov details how a Google search of his name now brings up "over 140,000 results" of "Weir's defamatory statements made during televised interviews…"
The Georgetown University Law Center graduate decries his 30-year-old ex's "disregard for the truth," insisting "Weir spun lies as easily as he performed a triple salchow…"
Even simply going to sleep at night proved chaotic for the troubled couple. Voronov cites the evening of January 22, 2014, as a particularly disturbing example. "When the parties decided to go to bed, Voronov chose to leave the nightlight on," state the court documents. "Weir proceeded to throw a tantrum that became violent. Weir, unable to control his ferocious tendencies, severely injured Voronov by beating and biting him."
Voronov, fearing "Weir transmitted a disease" was "required to obtain a tetanus shot."
In another incident in May, Voronov reveals how the two just kept ratcheting up the chaos in their disastrous life together: "Weir illegally attempted to steal" Voronov's prescription pills "in an effort to abuse narcotics," details the lawsuit. "Weir became aggressive…and inflicted cuts, scratches, rug burns, and bruises on Voronov."
Voronov is now seeking "damages in an amount to be determined at trial" from Weir for libel, slander, assault and intentional infliction of emotional distress.
Stay with Radar for new developments…