Gwen Stefani Admits She And Husband Gavin Rossdale 'Got In A Little Fight' Over Working Together On 'The Voice'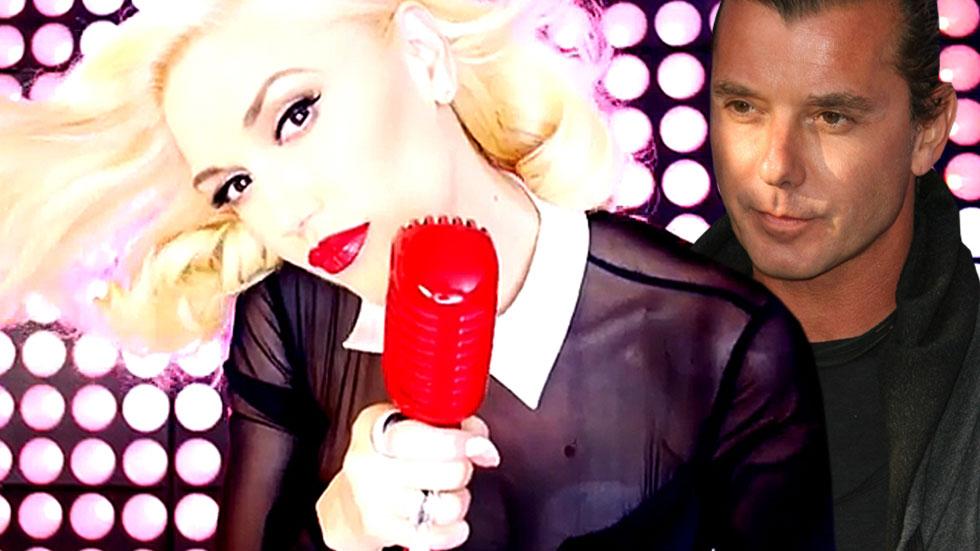 Gwen Stefani and Gavin Rossdale are about to shine as mentors on the upcoming season of The Voice, but behind the scenes their collaboration got off to a rocky start.
"I went back and forth about having Gavin on the show because we have only collaborated on babies before," revealed Stefani at a recent press conference for the singing competition that returns to NBC on Sept. 22.
"I was really overwhelmed that Gavin was actually going to be on the show with me, and we got in a little fight about it the night before because I was like, 'I don't know if I can handle this. It's just too much,'" she continued.
Article continues below advertisement
But the 44-year-old "No Doubt" singer eventually had a change of heart. "I slept on it, and in the morning, I said, 'Let's do this. It's going to spice things up. This is new. Let's do something collaborative. Why not?' And it was awesome."
Stefani said that appearing on the show "is just so inspiring" for her. And she learned she could work closely with Rossdale after all.
"The first couple of contestants who came through, I was so nervous. I wasn't nervous because of being on the show. I was nervous because I was sitting next to him," she says of Rossdale, 48. "He's smart. He's so musical. You play different roles for different people in your life — and I'm his wife, so it was weird. But it was awesome and really, really fun to do that with him."
Stefani also dished on her fellow mentor, Pharrell Williams, 41.
"My kids are obsessed with him — like the whole world is. One day, my son King came home from school ... and he's like, 'I'm going to play this song,' and he put up the 'Happy' video. And I go, 'You know that I know Pharrell and we used to do stuff together.'"
"I showed him some pictures on the Internet, and he goes, 'Was he your boyfriend?' I said no, but you could just see his brain going like, 'Wow! It's so weird. My mom is in pictures with my idol. That's so crazy!'"
Also crazy? Adam Levine.
"He's offensive to me sometimes. He is so inappropriate. And I have been in a band with all boys for my whole life — I know inappropriate!" jokes Stefani of Levine, 35.
"He's just on another level. Adam has raised the bar for me. He has gone places that my band hasn't gone. He's bad. Whatever version of this show you see at home, I get the X-rated version."