Exclusive
Beverly Hills Lingerie Company Accuses Britney Spears Of Ripping Off Designs: 'Copycat!' SEE The Tell-Tale Photos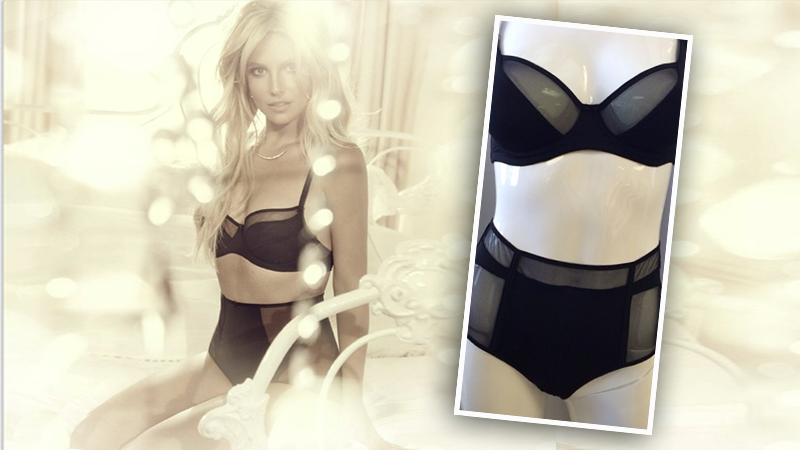 If Britney Spears copied another company's designs for her new lingerie line…would you hold it against her?
Beverly Hills boutique Addiction Nouvelle Lingerie has called out the newly single singer, 32, for imitating one of their sexy bra and panty sets in her new Intimate collection.
SEE NOUVELLE LINGERIE LIKE THE POST
"The sneak peak of Britney's new intimates collection looks more like a copy of the full bra and high waist panty by Addiction Nouvelle Lingerie…that you can purchase in our Beverly Hills store," Addiction Nouvelle employee Stephanie Cook huffed on Instagram this summer after Spears proudly showed off a promotional ad with the lookalike design on her own account.
Article continues below advertisement
http://instagram.com/p/qzXAtrkvwU/?utm_source=partner&utm_medium=embed&utm_campaign=photo&modal=true
"#copycat," Cook added to the caption of her side-by-side comparison.
Addiction Nouvelle Lingerie confirmed that Cook works for the company, and the brand's official Instagram account "liked" her post.
http://instagram.com/p/qy5k-Em8P1/?utm_source=partner&utm_medium=embed&utm_campaign=photo&modal=true
Perhaps not so coincidently, Spears does not include the black high-waisted panty or black underwire bra with sheer detailing on her website, despite featuring the set in her ad campaign and during her September 9 fashion show in New York.
Do you think Spears copied the designs? Sound off in the comments.