No Photoshop Necessary? Britney Spears Flaunts Body After Claims She Had Digital Slim Down In Lingerie Ads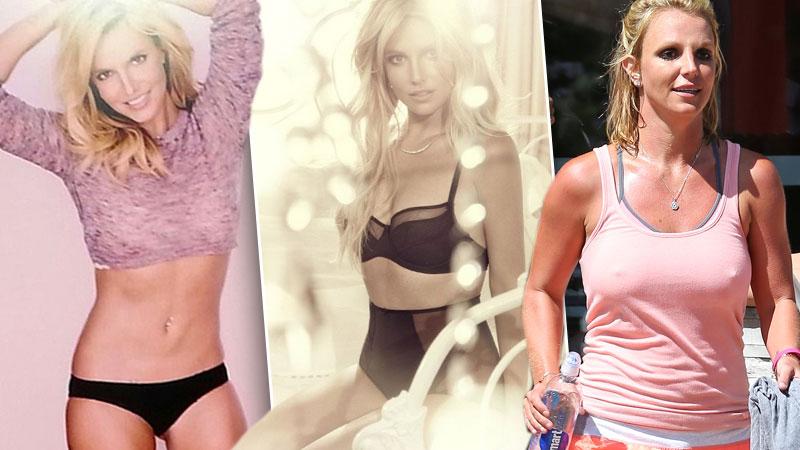 Perhaps with whispers of photoshop dancing in her head, Britney Spears took to Instagram on Wednesday to show off a shot of her figure, which looked taut in a sweater and panties — and that's it! — after the pop starlet said she used her summer months to tone up.
"Amazing amazing shoot with @jefflipsky today! Been working hard this summer!" she wrote. "So ready to bring it for the next round of #PieceOfMe shows next week."
Article continues below advertisement
The "Toxic" singer's sexy shot might have been in direct response to recent claims that promotional images for her lingerie line were photoshopped to make her seem as flawless as possible.
After the images were released, industry expert Giles Fabris, CEO and Director of Services for LookBetterOnline, told RadarOnline.com exclusively that he believed the images of the 32-year-old singer had "been retouched."
"While Britney Spears is obviously naturally a beautiful woman, when it comes to modeling, most modeling shots are retouched," Fabris said. "And it creates an image that often is realistically impossible for most women to attain. Any minute skin imperfection is covered up.
"They'll take it to the degree of flawless, every minute wrinkle and line will be erased."