Exclusive
It's Britney, B**ch — Or Is It? Britney Spears Gets New 'Retouched' Look In Lingerie Ads, Claims Expert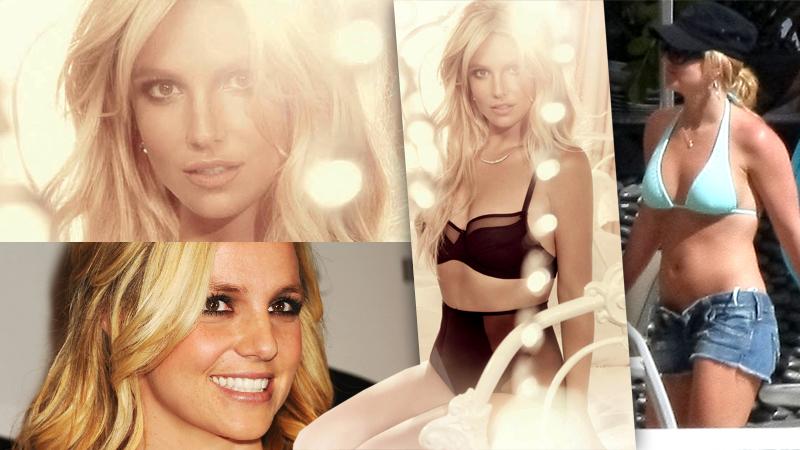 Oops . . . did she do it again? No stranger to photoshop scandals, Britney Spears is in the hot seat again over ads for her new line of lingerie. Now, a Photoshop expert tells RadarOnline.com the images appear to have been "retouched!"
"They've been retouched," said Giles Fabris, CEO and Director of Services for LookBetterOnline, adding that now, such iimage-enhancing work is an "industry standard."
Article continues below advertisement
"While Britney Spears is obviously naturally a beautiful woman, when it comes to modeling, most modeling shots are retouched," he explained. "And it creates an image that often is realistically impossible for most women to attain. Any minute skin imperfection is covered up.
For example, Fabris calls Spears' face in the photos "perfect."
"They'll take it to the degree of flawless, every minute wrinkle and line will be erased," he said, noting that even the shape of her nose looks to have been tinkered with.
Spears, 32, "doesn't really need to have her nose retouched," Fabris said. "But it looks slightly narrower. They probably slimmed down her nose a little in Photoshop."
In addition, he claimed, "Her lips look a little fuller, they plumped her eyes."
And despite public outrage over similarly heavy-handed transformations of Jennifer Lawrence, Kate Winslet and Lady Gaga, in the past, Spears' retouching is no big deal to Hollywood image makers, Fabris insisted.
Article continues below advertisement
"Their eyes will be wider, they'll shrink the nose. That's considered fair game," he said.
In the singer's case, her slender — and seemingly stretched body — is a combination of retouching and just the right angles, according to Fabris.
But, he says, the tweaked images aren't that bad.
"It isn't the worst I've seen. I think it is her. I don't think it's over the top when it comes to modeling," continued Fabris. "Just the act of looking down on somebody puts in different shape to everything on the face. If you look at her arms, they look the same."
"There's a difference between manipulating the image and being strategic," he added. "It's a combination of angles and Photoshop and her natural body and the fact that the industry can make anybody look flawless."
He claimed, "They coached her and the photographer used soft lighting and took it and processed it and did good job and magnified it well."
This isn't the first time the songstress has come under fire for allegedly faking her features, including adding abs in photos from her "Piece of Me" Las Vegas gig and airbrushed for her "Work Bitch" video exclusively uncovered by Radar.