Jennifer Lawrence Photoshopped To Appear Thinner On Magazine Cover, Neck Elongated!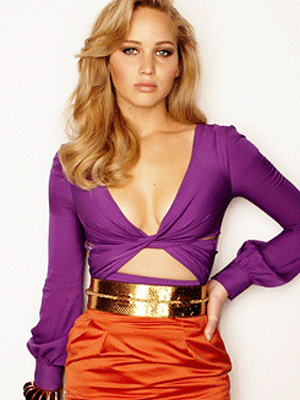 Article continues below advertisement
What's more, during the interview with Flare, Lawrence talks about her body image saying, "I'd rather look a little chubby on camera and look like a person in real life, than to look great onscreen and look like a scarecrow in real life."
And in a recent interview Lawrence, 23, remembers vividly when she was an up-and-coming actress, and the powers-that-be were more concerned with her waistline than the bankable star's bottom line.
"When I was younger, I would do some movies where producers told me to lose weight," Lawrence said.
"I remember that really breaking my heart because it's hard to hear that you need to lose weight when you don't think that you're fat."
Lawrence also told BBC, "When we were doing the first The Hunger Games, it was a big discussion, 'cause it's called The Hunger Games — she's from District 12, she's obviously underfed, so she would be incredibly thin. But, I just kept saying, 'We have the ability to control this image that young girls are going to be seeing.'
"Girls see enough of this body that we can't imitate, that we'll never be able to obtain, these unrealistic expectations, and this is gonna be their hero, and we have control over that."
It's unclear whether Lawrence is aware that her cover was Photoshopped, but RadarOnline.com has reached out to her rep for comment.
What do you think of Lawrence's before-and-after? Sound off in comments below…