This Model's Photoshop Transformation Will Blow Your Mind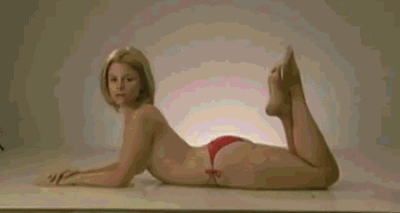 Photoshop is an editing tool used by designers and photographers to sometimes clean up or tweak photos (yes, especially on celebrities) by smoothing and buffing out the skin and unwanted blemishes and even making someone appear thinner — but this video on RadarOnline.com showing how easy and quickly it's done will blow your mind.
The program's trickery is revealed in a shocking video created in 2011 by GlobalDemocracy.com called Body Evolution, in an effort to demand mandatory disclaimers be used on all photos of airbrushed models.
Article continues below advertisement
In just one minute, the model is transformed from a fresh-faced looking girl-next-door into a vampy blonde bombshell.
As RadarOnline.com exclusively reported earlier this month, Britney Spears was at the center of a Photoshop scandal when pre-production stills of the singer's "Work B*tch" music video surfaced revealing a very different physique than the final video product.