Say It Isn't So! Adorable Jennifer Lawrence Was Bullied By 'Mean Girls' In School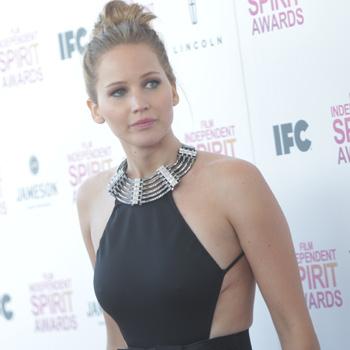 It's hard to imagine that Hollywood's most endearing young star could ever be bullied by anyone, but Jennifer Lawrence has revealed her childhood was tarnished by cruel taunts by a group of mean girls, RadarOnline.com is reporting.
"I changed schools a lot when I was in elementary school because some girls were mean," the Best Actress winner revealed to UK newspaper, The Sun.
"They were less mean in middle school, because I was doing all right, although this one girl gave me invitations to hand out to her birthday party that I wasn't invited to," explained 22-year-old Jennifer. "But that was fine, I just hocked a loogie on them and threw them in the trash can," she laughed.
Article continues below advertisement
"Don't worry about the b*tches — that could be a good motto, because you come across people like that throughout your life," the Louisville, Kentucky native advised.
Lawrence's girl-next door charm was cemented with her famous fall up the stairs in front of millions of viewers as she collected her Oscar on February 24, and the lighthearted tumble is typical of her tomboy personality.
"I was having this conversation with a friend who grew up in California, and I was like, 'You never had any woods, you never dug a hole, or saw a snake, or climbed a tree?'" the Silver Linings Playbook actress revealed.
MORE ON:
Silver Linings Playbook
"She was like, 'Well, I had the beach,' and I said, 'But where did you fall out of trees? Where did you build your forts?'"
Even after being honored at the Academy Awards, the Hunger Games star is happier in a stable petting horses than at a boutique buying dresses. "I have hated shopping my entire life. My mom used to drive me to TJ Maxx and I would faint from boredom."
"When I started to become known I would just get given clothes that I didn't really like, but they were free and I didn't have to go shopping so I would spend years just wearing clothes I didn't really like," said Jennifer, who admits that she is now getting more into fashion with the help of beautiful dresses like her pink Dior Haute Couture Oscar gown.
"As for being a sex symbol, I don't think of myself as sexy and, obviously, it's not true," revealed the glamourous new face of the House of Dior.
"I'm going to try to push that out of my mind because it makes me queasy."