No Hunger Games Here! Jennifer Lawrence's Family Proud Of Her For Standing Up To Producers Who Demanded She Lose Weight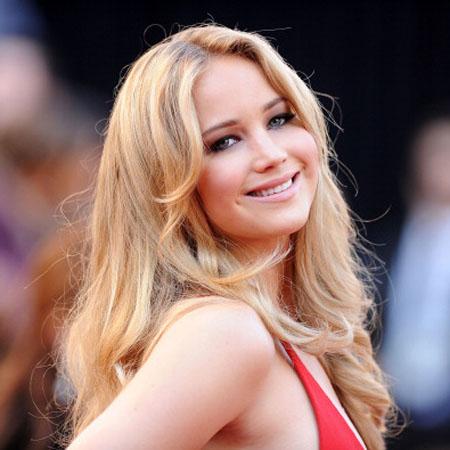 The Hunger Games star Jennifer Lawrence has the backing of her family 100 percent, when it comes to body image.
The Oscar-winner said she fought back after she was labeled 'fat' and urged to diet to by producers who even used "nearly naked" photographs of the actress to persuade her they were right.
The 23-year-old A-lister told Harper's Bazaar magazine that any producers who now mention her diet are abruptly told, "You can go f*** yourself!"
Article continues below advertisement
"This was very admirable, we are proud of her," a relative told RadarOnline.com. "Jennifer is so down to earth and she is a positive role model for young people.'
In the Harper's interview Jennifer said the scrutiny about her weight "was just the kind of s**t that actresses have to go through.
"Somebody told me I was fat, that I was going to get fired if I didn't lose a certain amount of weight," she recalled. "They brought in pictures of me where I was basically naked, and told me to use them as motivation for my diet. They thought that because of the way my career had gone, it wouldn't still hurt me."
Jennifer this weekend took a break from filming The Hunger Games: Mockingjay - Part 1 in Atlanta, alongside Liam Hemsworth and Juliane Moore, to spend time with her friends and family in Louisville, Ky.
And despite her now superstar status, Jennifer remains very grounded, according to the family source.
"Jennifer will never change, she is so normal and sweet and was in good spirits," the source said. "We are all very proud and protective of her and it was great to spend time with Jennifer because she is very hardworking and busy."