He's An '11' In Bed! Ex-Porn Star Ginger Lynn Allen Talks Alleged Steamy Tryst With George Clooney – 'No Way He's Gay!'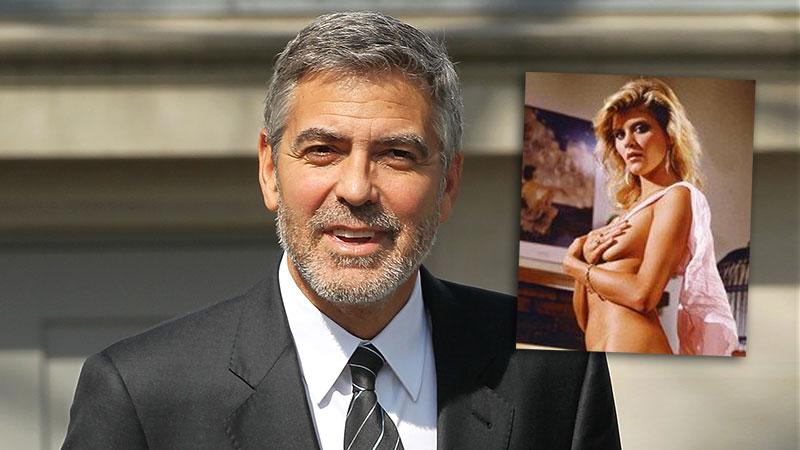 Despite Hollywood's long-standing rumor that George Clooney is gay, ex-porn star Ginger Lynn Allen told The National ENQUIRER that there's just "no way" that's true!
Claiming she participated in a six-month romance with the A-list silver fox, Allen dished that he was an "11" in bed and is the "manliest man" she's ever met. But all that glitters isn't gold – Clooney's former flame reveals that she never knew she was the "other woman" during her relationship with the Oceans 11 star. She told The ENQUIRER that Clooney was still married to then-wife Talia Balsam.
Article continues below advertisement
"I spent the night at George's house many times. There were no signs of anyone else living there," she told the mag. "George must have been separated and didn't want to let me know. It hurts to think he may have been married at the time, and more so, because I feel bad for Talia."
But the now-engaged Clooney, who is set to wed fiancée Amal Alamudden in Venice, Italy, has been very open about his previous marriage to the actress, and how he shouldn't have been so committed at the time.
"I probably, definitely wasn't someone who should have been married at that point," Clooney has said. "I just don't feel like I gave Talia a fair shot."
Allen said she met the ER hunk on the set of the short-lived series Sunset Beat in the early 1990s. Guest starring on one episode, Allen described her chemistry with Clooney as an "instant fire" that sparked a "wild rendezvous" and some steamy sheets sessions.
"On a scale of 1 to 10, I'm going to give George an 11 for performance," Allen dished to the mag. "And as far as equipment, I give him a 12."
Although their tryst eventually fizzled, Allen admitted that she's surprised the handsome bachelor has finally taken to someone permanently!
"I never thought he'd get married! I always thought of him as a man's man who played poker and smoked cigars," Ginger told The ENQUIRER, adding, "I think he found what he was looking for. You can only have boys' nights for so long, then you become the creepy old guy who's single or the eternal playboy!"