As Controversy Over Joan Rivers' Death Simmers, Dr. Lawrence Cohen, Who Presided Over Her Endoscopy, Leaves NY Clinic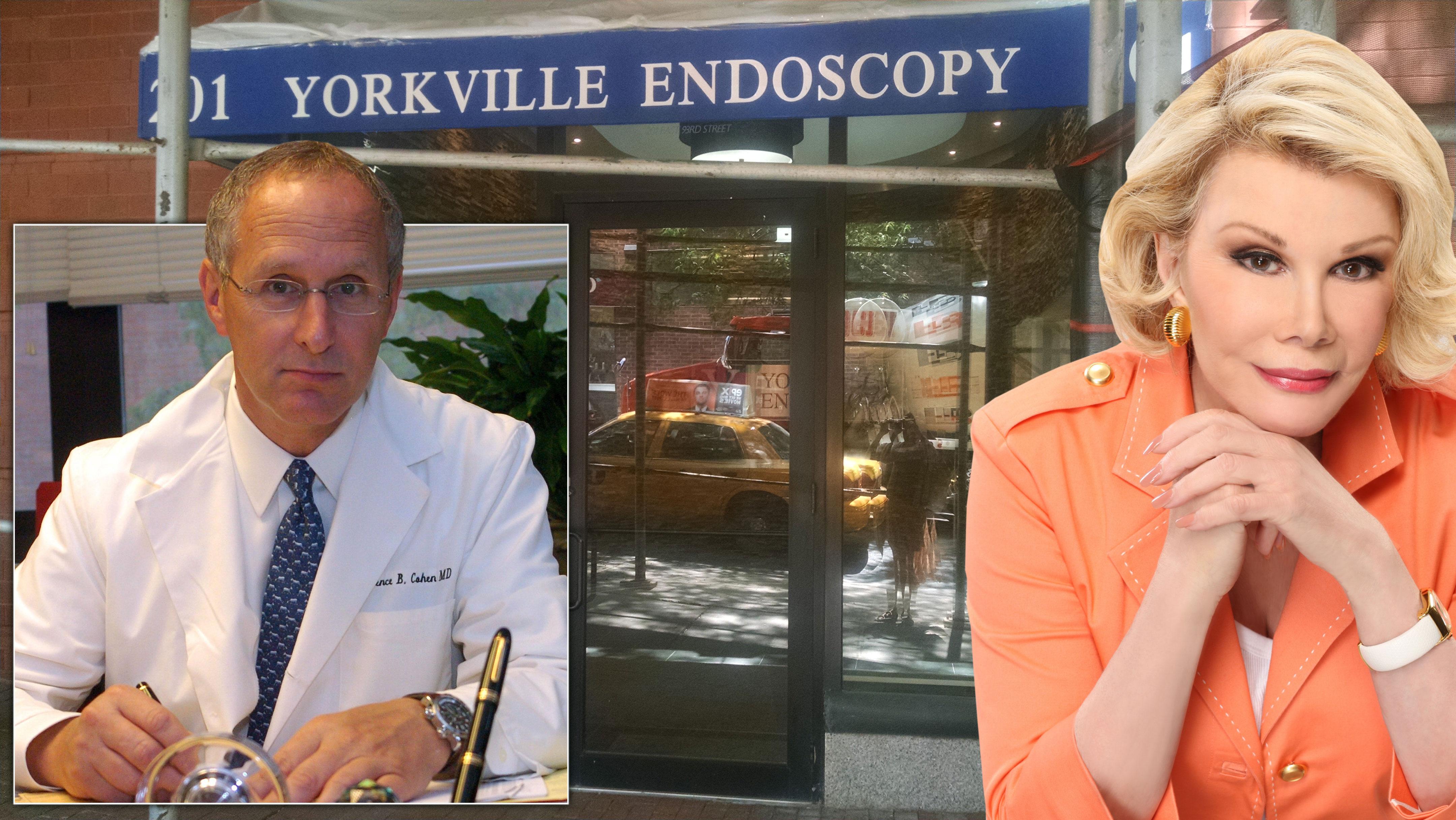 The Yorkville Endoscopy doctor who presided over Joan Rivers' Aug. 28 endoscopy, in which the comedienne initially fell ill, has parted ways with the New York City clinic.
Dr. Lawrence Cohen, a gastroenterologist who served as the clinic's medical director, resigned after clinic officials asked him to leave, sources told ABC News.
The reason behind Cohen's split with the facility, the network reported, was that he allowed another doctor who accompanied Rivers — an ear, nose and throat specialist NOT affiliated with, or authorized to work at, the clinic — to participate in the procedure in which she went into cardiac arrest.
Article continues below advertisement
Clinic officials declined comment to ABC, citing HIPAA laws. As of Friday, neither doctor, nor the clinic itself, had been implicated of any wrongdoing as New York's State Health Department continues their investigation into the string of events that led to the Fashion Police star's death a week after the initial procedure.
Rivers died Sept. 4 at Mount Sinai Hospital, a week after she fell ill during the initial procedure.