Exclusive
Joan Rivers' Former Vocal Coach Claims, 'She Didn't Have To Die'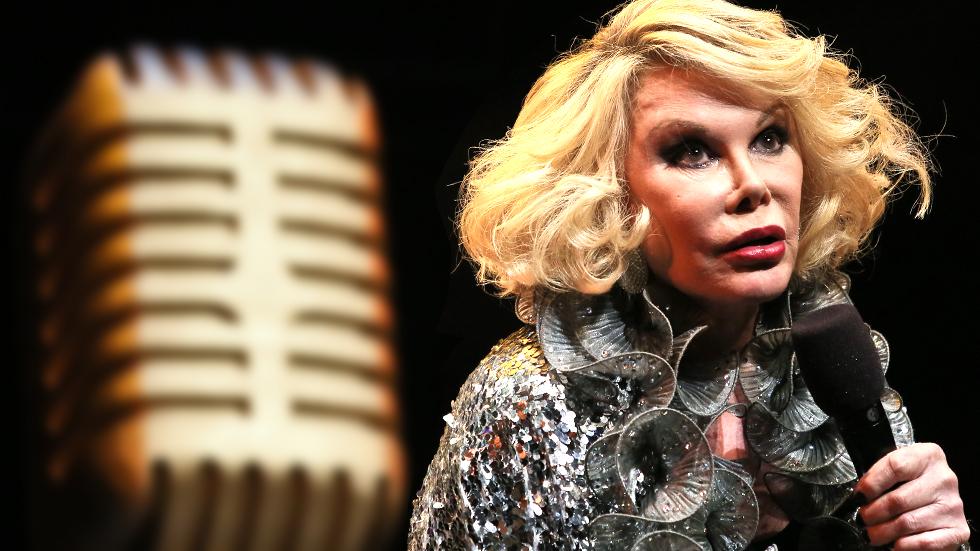 The world is still reeling from the shock of iconic comedienne Joan Rivers' sudden death, including the reality star's former voice coach, PhD Lillian Glass, who told RadarOnline.com the Fashion Police star didn't have to die.
"For Joan Rivers to have a benign procedure, and to end up dying is absolutely unsettling, and raises many questions about what could have gone wrong," Glass exclusively told Radar.
Article continues below advertisement
"​Joan didn't have to die."
Glass worked with Rivers in the late 80's, after her husband had committed suicide.
"Joan came to me to work on her voice which has always been raspy… She was very concerned she was going to lose her voice after Edgar (her husband) had killed himself," the voice coach explained.
"She was very diligent in her work with me and was a delight. Even though I hadn't spoken to her in years, I followed her career and enjoyed watching her do so very well, especially in recent times."
Rivers died at Mount Sinai hospital last week, after being taken off life support, following complications from a procedure at Yorkville Endoscopy.
Glass has many questions about her former client's care and procedure at the facility, which is now under investigation.
"What type of procedure did Joan have? Was Joan having a laryngeal endoscopic procedure done so that the physician can visualize the vocal cords to check for how they function or whether there is paralysis, vocal nodules, or vocal ulcers?" Glass questioned.
Article continues below advertisement
"If so, Joan wouldn't or shouldn't have been under any form of anesthesia because the doctor needs to communicate with the patient to see how the vocal chords contract."
She went on to say, "So if Joan was undergoing this simple non invasive non life threatening procedure, what happened? Why was her airway cut off? Did someone do the procedure improperly? Was a technician doing the procedure or was it a licensed physician? I have to ask these questions because it seems odd to me that her airway would be closed off.
Also lets say her airway was closed off, why did a clinic of this kind or any kind not have life saving equipment to open her airway? If she had a heart attack, why was there no immediate cardiac life saving devices on the premises? Why was she deprived of oxygen for any length of time? Why wasn't she given oxygen immediately? This bothers me. Why were there not life saving emergency devices available and if they were why weren't they implemented ASAP?"
Rivers' death is under investigation by the NYPD, and the New York Medical Examiner is also reviewing her death stating last week that the "cause and manner" of Rivers' death will "require further studies."
Glass also knows, "I have no doubt that with the resources available to Melissa there will be a thorough investigation as to what actually happened and who may be possibly responsible."