Joan Rivers Rushed To Hospital In NYC — Reports Say She Stopped Breathing During Surgery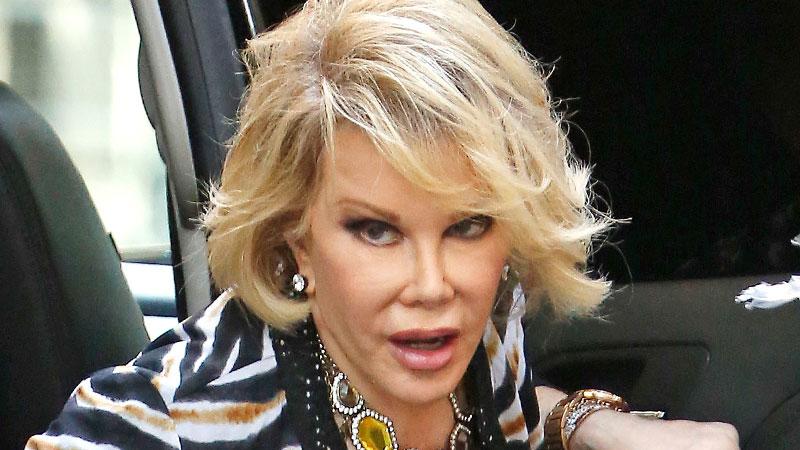 Fashion Police star and iconic comedian Joan Rivers, 81, was rushed to the hospital today in NYC, according to reports, after she stopped breathing during surgery.
Rivers was reportedly having vocal chord surgery at a New York clinic when doctors noticed she had stopped breathing.
She's since been transferred to a Manhattan Mount Sinai hospital and her daughter Melissa has dropped everything to rush to her side, according to the report.
Article continues below advertisement
Rivers had a stressful week, doing double Fashion Police duty with the VMAs and Emmys back to back.
Story developing.