NYC Model Ataui-Deng Hopkins — Missing For Nearly 2 Weeks — Confirmed Found In NYC Hospital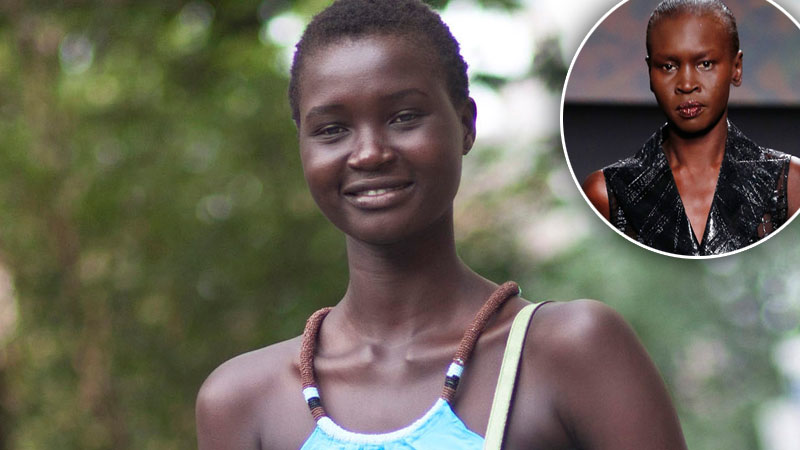 Ataui-Deng Hopkins, a stunning model with ties to Alex Wek and Rihanna, is at a New York City hospital Tuesday, after going missing for nearly two weeks, police confirmed Tuesday.
"She is safe and sound," her friend, New York chef Roblé, posted to Instagram late Monday.
Hopkins, 22, is the niece of famed catwalk crawler Alex Wek. She was last seen Aug. 6 at the Hell's Kitchen club XVI Lounge before going missing 12 days, officials said. In that time, many of the famous friends she's made in the industry — including Rihanna and Candice Swanepoel — used social media to create awareness she was missing.
Article continues below advertisement
Watch the video on RadarOnline.com:
Hopkins' live-in boyfriend, actor Grant Monohon, told the Village Voice she was not her usual self at the time she vanished; he waited eight days until reporting her missing to law enforcement.
"On the third day I was getting really worried," he told the NY Post Monday. "She's been missing for too long. I'm terrified. It's been crazy."
The gorgeous model, who was born in Khartoum, Sudan, has worked for a number of high profile fashion houses and designers, such as Hermes, Jean Paul Gaultier, Christian Dior, as well as Rihanna's River Island collection.
She was previously married to model Kortney William, who she met through her modeling agency, Trump Management Models.