Missing Fox Exec Gavin Smith: Homicide Suspected, Affair With Drug Dealer's Wife The Cause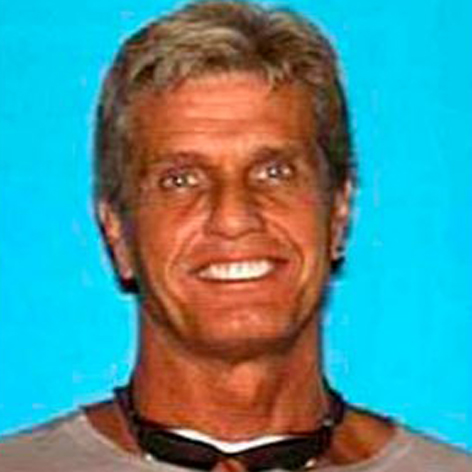 Nearly one year after he went missing, authorities are now investigating Fox executive Gavin Smith's disappearance as a homicide after his Mercedes Benz was found in a storage facility linked to a drug dealer, RadarOnline.com is reporting.
According to the Los Angeles Times, Gavin was having an affair with drug dealer John Creech's wife, Chandrika Creech, after they met in rehab.
"John Creech is a person of interest and has been for several months," Los Angeles County sheriff's Lt. David Dolson told the paper.
Article continues below advertisement
Turning from a missing persons investigation to a murder investigation, authorities said they found evidence inside Gavin's car that lead them to believe he is dead.
As RadarOnline.com previously reported, the 57-year-old film distributor who worked on numerous blockbusters including Titanic, Avatar and the latest Star Wars series, was last seen on the night of May 1 driving his Mercedes near his San Fernando Valley, Calif. home after staying with friends in Ventura County the night before. He was reported missing the next morning by his wife, Lisa Smith, when he failed to come home to take his son to school.
With the new developments, Lisa gave a tearful interview to the Times saying, "For the rest of the world to know that he didn't leave us is huge. He would have never done that. We knew from the get-go that something horrible had happened because he just wouldn't do this."
A department official stated that no arrests have been made yet and the investigation is ongoing.