Young California Couple On Bike Trip Missing In Peru, State Department Investigating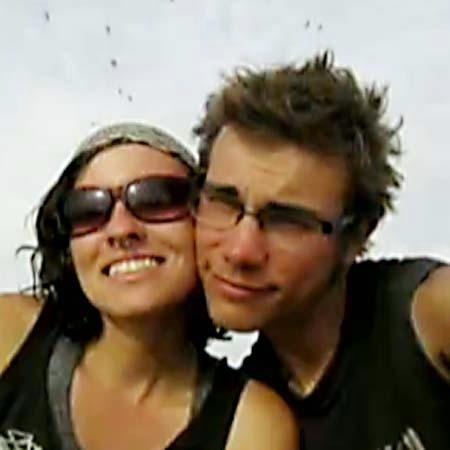 The families of a young couple from San Francisco remain searching for their loved ones after a month of uncomfortable silence, as Jamie Neal and Garrett Hand, who went on a Peruvian bicycling vacation in November, have not been seen or heard from since January 25.
"Come home: Your family in California needs you with us," Hand's sister Larkin McGowan told ABC News on Tuesday.
Hand's mother, Francine Fitzgerald, told ABC news the social networking-savvy couple -- both of whom are 25 -- "would post, sometimes several times a day, pictures telling us where they were. Then we all noticed the postings stopped."
Article continues below advertisement
The couple have not had any electronic financial transactions in that time, either.
"How is my son traveling without getting any money?" Fitzgerald asked. "Somebody knows where they are, and we want them to come home safely, and anything anybody can do to help us to get them home safely we appreciate."
Peruvian investigators said a January 26 surveillance tape of the couple shows the couple leaving a bus station in Lima, Garrett's father Alan Hand told ABC.
|
|
"We're just hanging in there," he said. "You don't know what you don't know. So we're, by faith, holding on that they're OK."
Watch the video on RadarOnline.com
Police in Peru Tuesday suggested the couple might have headed to Ecuador via a boat. The U.S. State Department -- now investigating the disappearances -- issued a warning on February 13 to tourists about a spike in kidnappings in the area.
Neal works at an El Sobrante, Calif. bike shop called Pedaler, which has issued a $4,000 reward for information leading to the couple's safe return.