Joan Rivers Crushes On Uma Thurman Who Doesn't Even Recognize The 'Fashion Police' Star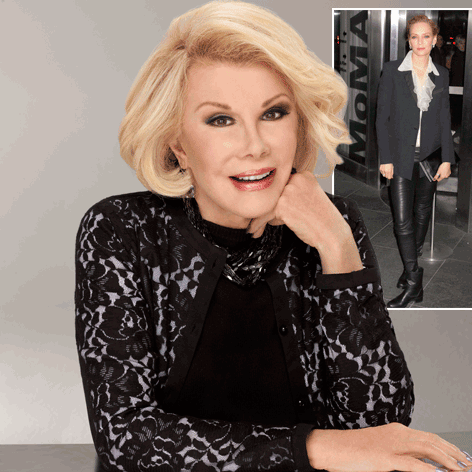 Joan Rivers has a mad girl crush.
"I was just in an airplane with Uma Thurman, who's such a movie star. 175 feet tall, weighs 3 pounds, all in black leather with 6 six-inch heels, and the hair pulled back and zippers everywhere. You just go, 'Yeah! She's a moooooovie star'," the comedienne told the Chicago Sun-Times' SPLASH magazine.
Rivers confessed she approached the Pulp Fiction star and said, "'I'm such a fan, I'm such a fan.' She thought I was crazy. She thought I was this little Jewish woman on the plane. I was some poor slob going, 'I'm such a fan, I'm such a fan. I loved you in "The Producers." ' She thought I was one wackadoodle."
Article continues below advertisement