Donald Trump, Sarah Jessica Parker & Other Big Stars Mourn Joan Rivers At Red Carpet Funeral SEE The Heartbreaking Photos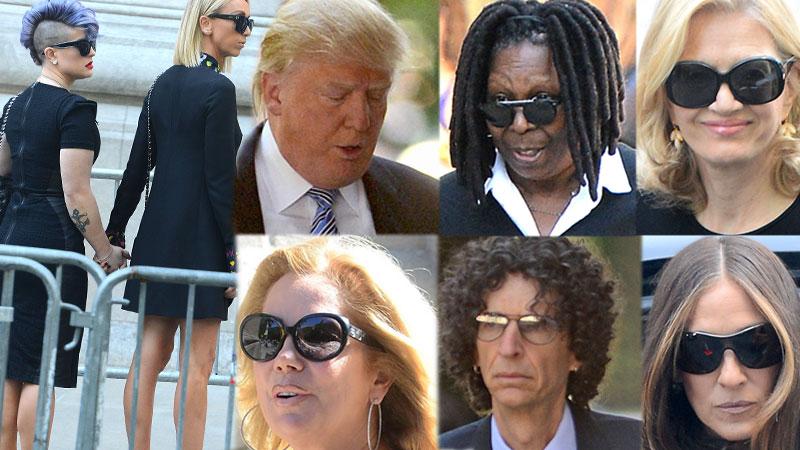 Joan Rivers would have been elated with the turnout at her red carpet-lined funeral.
Donald Trump, Sarah Jessica Parker, Barbara Walters, Whoopi Goldberg, Bernadette Peters, Kathie Lee, Hoda Kotb, Howard Stern, Rosie O'Donnell, Kelly Osbourne, Giuliana Rancic and a host of other big stars arrived to Temple Emanu-El near New York City's Central Park to mourn the legendary comedienne on Sunday morning.
Article continues below advertisement
In addition to the celebrities, about 500 fans gathered outside the temple to pay their respects.
Though the funeral was private, the star's close friend Cindy Adams wrote in the New York Post today that the service was expected to feature performances by the New York City Gay Men's Chorus, Audra McDonald and Hugh Jackman.
Rivers died on September 4, a week after she stopped breathing during a routine throat surgery and slipped into a coma. She was 81.