Joan Rivers' Health Crisis Confession: 'It Scares The Hell Out Of Me!' WATCH The Comedienne Speak About Her Secret Heart Condition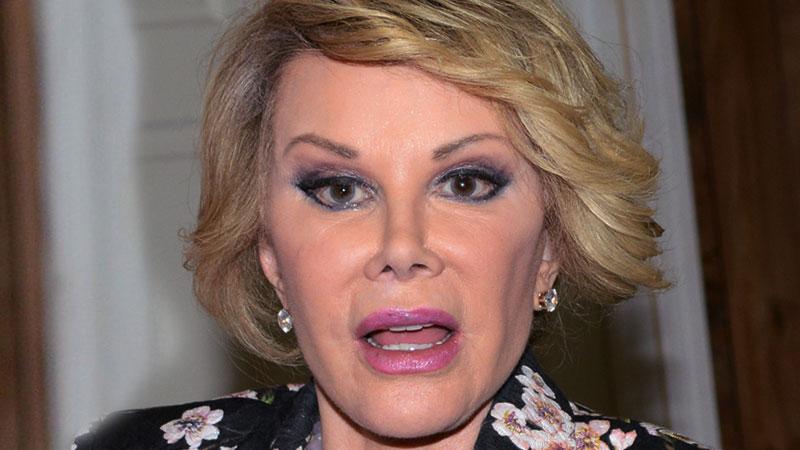 Joan Rivers may have seemed to be in perfect health before her shocking death, but the beloved comic actually suffered from a scary heart condition.
During a 1985 appearance on Good Morning America, Rivers, then 52, confessed to host Joan Lunden that she had heart arrhythmia.
"Every once in a while on stage, you'll hear va-voom!" she says in the video. "I go, 'Uh oh'…It scares the hell out of me."
She then admits that due to her condition, she gets nervous about going under anesthesia.
Article continues below advertisement
"When you go under, say for plastic surgery or something like that, that's when your heart can go out of kilter," she explains. "So I'm always very careful."
Despite her vigilance about going under the knife, Rivers died at 81 on Thursday, a week after she stopped breathing during a routine throat procedure.
As RadarOnline.com exclusively reported, medical investigators believe the star could have died from a lethal dose of Propofol, the powerful anesthetic that killed Michael Jackson in 2009.
"Certainly, they suspect the anesthesia was the issue, based on conversations between the staff and city medics," an insider close to the investigation told Radar.
Rivers will be remembered with a red carpet-lined star-studded funeral in New York on Sunday.
Watch the comedienne's health confession in the clip below.