Brittany Murphy's Dad Sues Her Mother Over 'Clueless' Actress' Death — Also Suing The Coroner's Office & LAPD!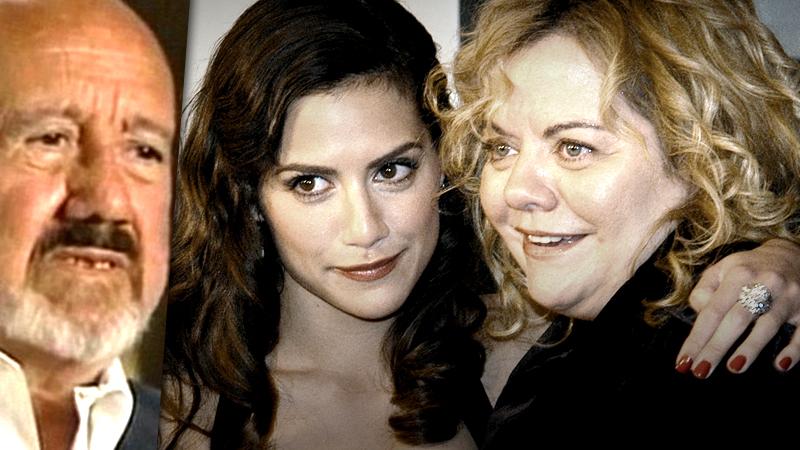 Article continues below advertisement
Bertolotti has publicly blamed Sharon for Brittany's mysterious death, of which the coroner determined was due to pneumonia with secondary factors of iron-deficiency anemia and multiple prescription drug intoxication.
Sharon was living with Brittany and her husband Simon Monjack in their Hollywood Hills home at the time of the Clueless star's death — as well as Monjack's death in the same house just five months later, of virtually the same causes.
Bertolotti's spokesperson, Julia Davis, told The ENQUIRER that after reviewing "extensive evidence," Sharon is "the most likely" to know what happened to their daughter.
"We are preparing legal action," Davis said, claiming they got "the run-around" from authorities regarding another investigation.
As RadarOnline.com exclusively reported, Bertolotti was displeased with the Lifetime Network's portrayal of his daughter in their upcoming made-for-TV movie, The Brittany Murphy Story — and he plans to sue them, along with several other media outlets.
MORE ON:
Celebrity Justice
Article continues below advertisement
In secondary lab tests provided by Bertolotti in 2013, results uncovered "large amounts of heavy metals and toxins, also concluding that they were most likely introduced into food or drink by a third party, with malicious/criminal intent," Davis explained, claiming Brittany and Monjack were murdered.
"This confirmed our long-standing suspicions that Brittany and Simon were poisoned, based on the fact that they exhibited nearly identical symptoms shortly prior to their deaths."
Sharon has denied all allegations that her daughter was poisoned.
"I have no choice now but to come forward in the face of inexcusable efforts to smear my daughter's memory by a man who may be her biological father but was never a real father to her in her lifetime. Angelo Bertolotti has relocated to California in his old age to claim he is here for Brittany, as he never was in life," Sharon said in a 2013 statement — the last time she has spoken out.
"He has made outrageous statements over the past few years, culminating in this latest madness: that my darling daughter was murdered. His claims are based on the most flimsy of evidence and are more of an insult than an insight into what really happened."
"Brittany and Simon deserve justice, which has been a long time coming," Davis added.
To find out more about the legal actions and allegations made by Brittany's dad, pick up the latest issue of The National ENQUIRER.