Second Lab Test Confirms Brittany Murphy Was 'Poisoned,' Dad Claims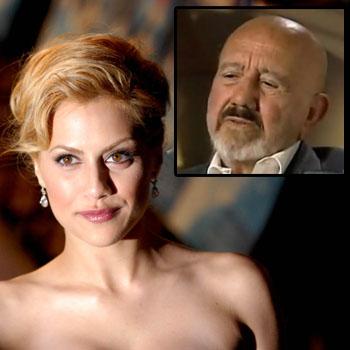 Brittany Murphy's father refuses to believe that she died of natural causes and has enlisted the help of a second lab that he claims prove that his daughter was murdered.
Angelo Bertolotti was slammed by the late Clueless star's mother, Sharon Murphy, after he had her tissue samples tested by an independent company that claimed there were high levels of toxic heavy metals found in her hair.
He explained why he had a second company test his daughter's hair, telling the Examiner: "These new lab results re-confirm what we already knew. I never doubted the previous test results, but decided to get a second opinion. The original lab was unfairly slandered by Bruce Goldberger (friend of Assistant Chief Coroner Ed Winter), who called it a "kind of a fly-by-night laboratory." It was unethical for Goldberger to offer his incorrect opinions to media outlets, given his conflict of interest. In 2009, he was opining that Brittany died of a drug overdose, just like Heath Ledger. Goldberger was wrong then and he's certainly wrong now. I'm not impressed with his obsessive efforts to squash any inquiry into my daughter's untimely demise."
Article continues below advertisement
He stands by the results from the new tests, defending himself and insisting that his daughter was poisoned.
"First of all, the lab that initially conducted the testing is very reputable and accredited. Secondly, the lab that performed another round of tests is recognized and accredited worldwide. They've confirmed and even expanded the list of toxic heavy metals found in Brittany's hair. I have no doubt that my daughter was poisoned. In the past, hair analysis uncovered important information in several historical cases involving former U.S. Presidents Andrew Jackson and Zachary Taylor, as well as Ludwig von Beethoven and Napoleon Bonaparte. Brittany's hair being tested is another important step in a long journey to determine my daughter's true cause of death."
He also called out Brittany's mother for her comment that the deaths will never be solved, saying: "Shame on anyone who is comfortable not knowing what really killed Brittany and Simon – that will never be me."