Exclusive
Too Much Tori & Dean — Couple's Latest Reality TV Show Fails MISERABLY With Only 60K Viewers In Premiere Show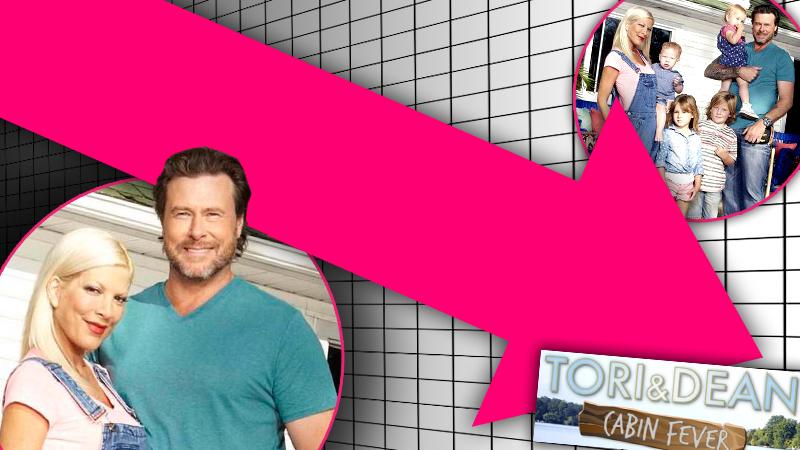 Article continues below advertisement
Tori & Dean: Cabin Fever premiered on the Great American Country network on July 4 and according to the folks over at Nielsen — the world's leading TV audience rating company — the episode had a mind-bogglingly low viewership of just 60,000 households.
But the ratings are a far cry from the amount of viewers that tuned in to see Spelling's marriage to McDermott crumble apart in the form of a Lifetime docu-series, True Tori, which averaged just under one million viewers at 987,000.
That's more than 16 times the viewers Tori & Dean: Cabin Fever brought in!
As RadarOnline.com previously reported, despite the couple's fumble with that reality TV show, they have no plans on slowing down.
"Tori's friends weren't surprised that she had signed up to do another reality show. Tori just can't stay away from reality shows, and really wants to try and show the world that her family life is just as normal as everyone else's," an insider previously told RadarOnline.com.
Article continues below advertisement
"Even though she was criticized for doing a reality show as she dealt with Dean's cheating scandal, Tori didn't care. And now, even though she currently has her scripted show Mystery Girls with ABC Family, and this new reality show too, Tori wants to film another one!"
Nielsen did not offer up the Canadian ratings at the time of publication, so it's possible the reality TV couple faired slightly better in the country in which the show was shot.
Did you catch any of Tori & Dean: Cabin Fever, and what did you think? Sound off in the comments below . . .