Tori Spelling Talks – Marriage To Dean McDermott A 'Work In Progress' After Cheating Scandal – It's A 'True Tori' Epilogue!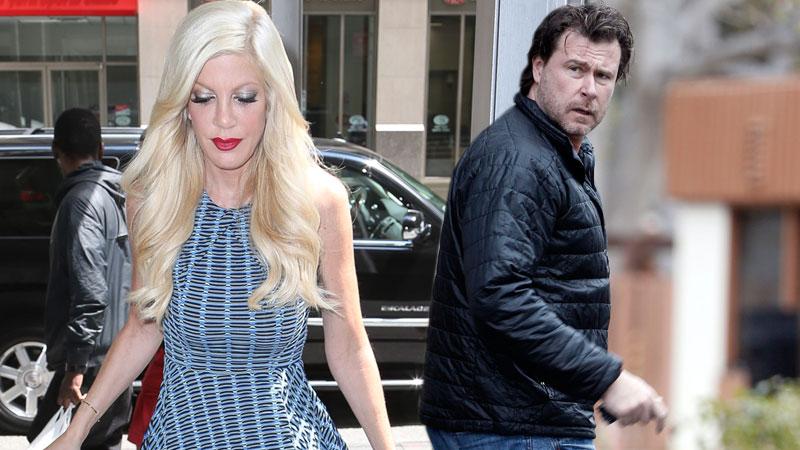 It's not over – yet.
Tori Spelling revealed to Us Weekly that she and love rat husband Dean McDermott are still trying to fix their broken marriage in the wake of his cheating scandal.
Six months after the scandal broke, the 90210 alum admits, "We're definitely committed to being a family. We're working on things."
Fans of the reality show True Tori watched as the couple dealt with their marital woes. But by the time the season finale rolled around, nothing had been decided as to weather they would try to make it – or completely break it.
Article continues below advertisement
But the weekly revealed that the reality star and her husband are trying to work it out.
"It's a work in progress," Spelling told Us Tuesday, "but family comes first and we're definitely working on it, and things are better."
Spelling also admitted that she and her husband are still attending therapy sessions to help with the healing process.
Although True Tori has wrapped for now, the actress has been busy filming her new show, Mystery Girls, with longtime pal Jenny Garth.
"I love every second of it. It's been exhausting, but now that I'm back acting full time, I'm like, 'Wow, I've missed doing it so much.'"