She Won't Stop! Tori Spelling Starring In ANOTHER Reality Series With Love Rat Hubby Dean McDermott AND Their Four Children WATCH The Sneak Preview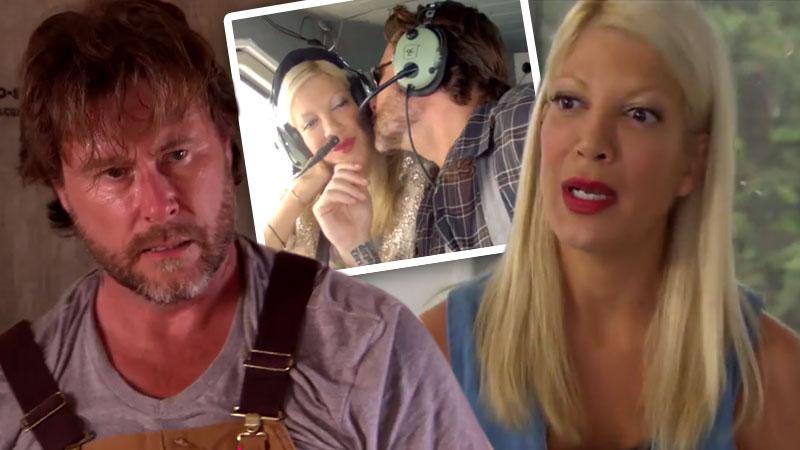 Article continues below advertisement
In the video preview for the show, which was filmed last summer, cracks are already beginning to form in the couple's eight-year marriage.
"We need to get on the same page here," McDermott, 47, says as the couple helps with their new home's construction.
"Men and women are never on the same page," Spelling, 41, sighs.
The troubled pair's four kids—Liam, 7, Stella, 6, Hattie, 2, and Finn, 1— are also prominently featured in the clip.
"The friends were absolutely mortified and disgusted at the lengths Tori will go to for her career and reality show," a source recently told Radar. "Her friends just want her to focus on what is best for the kids, and not her career. She is already filming her new ABC Family show with Jennie Garth, there is no need to continue doing any more reality television."
Spelling infamously chronicled the fallout of her marriage after husband McDermott admittedly cheated with a younger woman in a Lifetime docuseries this spring.
Do you think Tori should stick to scripted series and leave her family out of the spotlight? Sound off in the comments and watch the preview clip.