High School Drama, Revisited! Ian Ziering Train Wreck Remark 'Really Hurt' Tori Spelling, Jennie Garth Says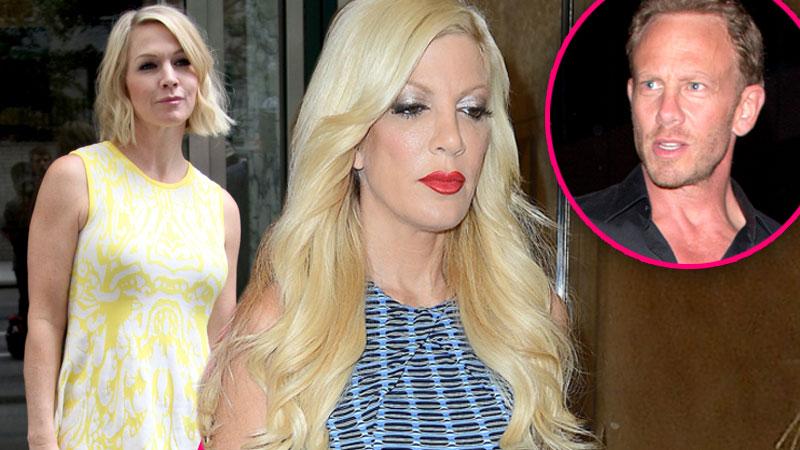 Article continues below advertisement
In May, the 50-year-old Ziering — whose regained a measure of relevance in the cult hit Sharknado — told Access Hollywood, "I don't know what to make of the show . . . it's a train wreck, it's a train wreck!"
Said Garth: "On one hand, he does love Tori in the way we all love each other and the bond that we all share.
"It was a little harsh — just the words, 'How do you not watch a train wreck?'"
Garth admitted that True Tori — which included deeply-emotional counseling sessions between the embattled couple — "wasn't for everyone," and that even she was uncomfortable watching it "because I love Tori so much.