Exclusive
Ramona Singer's 'Shocked' Sister Slams Cheating Brother-In-Law: 'I Never Thought Mario Would Do Something Like This'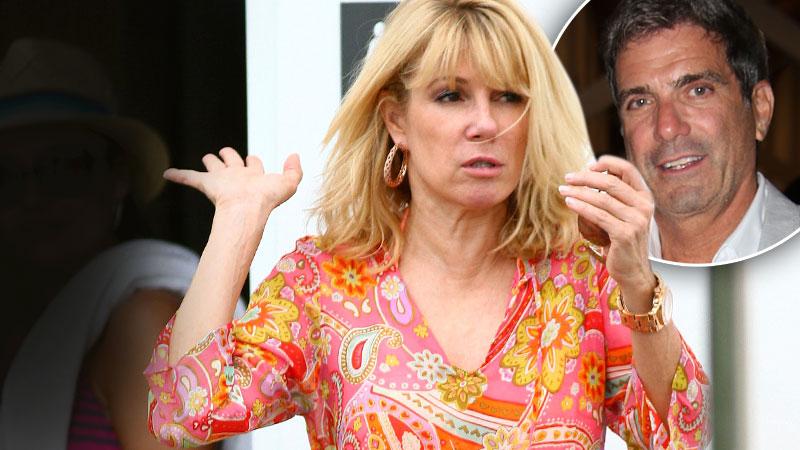 Ramona Singer's finally made the decision to ditch her cheating husband for good.
But those closest to her couldn't be more surprised their 27-year marriage has come to such an abrupt – and scandalous – end.
"I never thought Mario would do something like this to my sister. I can't believe this happened, period," Sonya Mazur told RadarOnline.com exclusively.
"I'm shocked to hear she's going to leave. I think it's unbelievable. I thought they were the perfect couple."
Article continues below advertisement
Rumors of a rocky relationship surfaced last year when Mario was outed for having an affair with much younger personal trainer Kasey Dexter, leading the feisty blonde to file for divorce in January.
But she gave him a second chance, until Mario and his mistress were spotted together again just recently in New York City.
"I have decided to move on with my life without Mario," the 57-year-old mom tweeted to her 423,000 followers Thursday. "I tried my best to make my marriage work. I am excited for the new chapter in my life."
Sonya, who has met her brother-in-law many times over the years and even attended their wedding, admits she speaks with her reality star sibling only a few times a year since she's became a household name.
"We don't talk much. She's busy out with her rich lifestyle and I'm on disability," said Mazur, adding that they will talk about her break-up. "She's living her lifestyle and it's okay. I still love her."
Article continues below advertisement
For now, Ramona's sister has seen more of her on The Real Housewives of New York City, and by the looks of Mario's recent romantic performance in the show she thought their reconciliation was for real.
"Mario even sang her a love song on the show. It was very endearing and loving, like his way of making it up to her or letting her know it's all okay," she said.
"I don't blame her, she probably got tired of all the bulls**t," added Sonya.