Ramona Singer Confirms Breakup With 'Cheating' Husband Mario — 'I Tried My Best To Make My Marriage Work'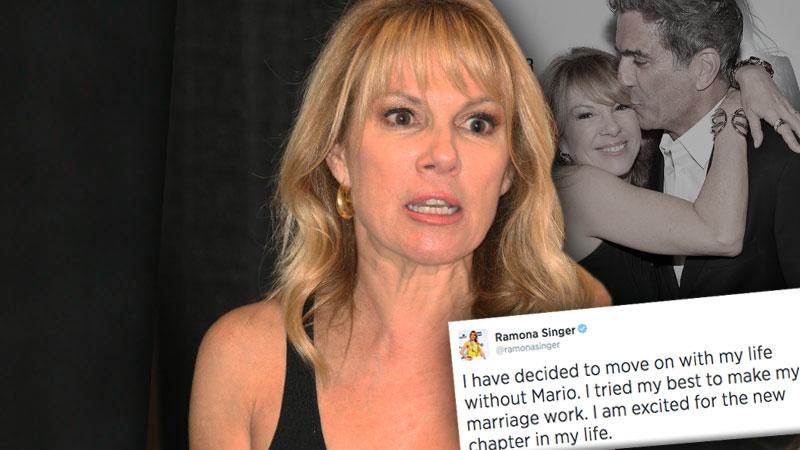 Article continues below advertisement
Allegations surfaced in 2013 that Mario had been cheating with a much younger woman — which they both denied — and then his mistress was later identified as socialite Kasey Dexter.
In January Ramona filed for divorce from her husband of 27 years, but decided to give him a second chance and the two tried to reconcile.
As Radar exclusively reported, Ramona and Mario were spotted in June on a romantic vacation in St. Barth's, but eyewitnesses told Radar the trip was a disaster.
"I saw Mario smiling at another woman at the gas station while he was pumping gas and then checking her out and smiling in the rear view mirror as they drove away!" the source said.
"However, he never turned toward Ramona, and she never even made any acknowledgements that he was even in the car with her. Just head down, reading her magazine."
Do you think Ramona made the right decision ending her marriage with Mario? Sound off in the comments below…