Exclusive
On Again! Ramona & Mario Singer Hold Hands While Dining At Swanky New York Hotspot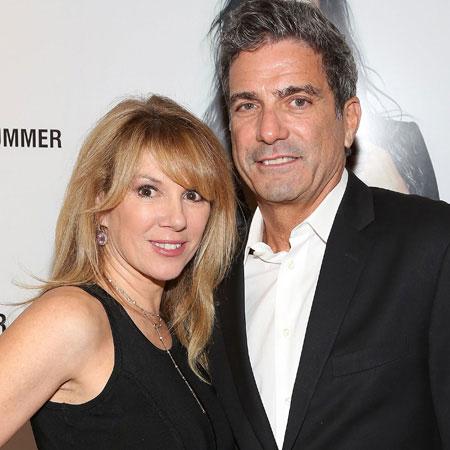 Could a reconciliation between Real Housewives of New York's Ramona Singer and her cheating husband Mario be in the works?
It's certainly something to ponder, as the couple was spotted holding hands, while out to dinner at Lavo in New York City Thursday, eyewitnesses told RadarOnline.com.
"Ramona and Mario were having dinner with another couple, but they were holding hands and acting very affectionate towards each other," an eyewitness told RadarOnline.com. "They definitely looked like a couple that wasn't divorcing, and appeared to be very much in love.
Article continues below advertisement
"There was a lot of laughter, and Ramona didn't look like she had a care in the world."
The Pinot Grigio maven was wearing an emerald green tank top, and "Mario couldn't take his eyes off of her," the source said.
"He kept telling people Ramona was beautiful and was absolutely doting on her."
Since Ramona filed for divorce from her philandering husband this year, it has been a roller coaster ride for the Real Housewives of New York City star, but she's kept her head up and moved forward with dignity.
The on-again, off-again couple also previously reunited recently to spend quality time with their daughter Avery Singer, who spent Spring Break at home in New York. Still, Singer previously told RadarOnline.com that she is not sure where the future is going to take her and her marriage.
"I'm taking it day by day," Singer said. "There are no set rules. And life is an adventure and we'll see where it takes me."
Article continues below advertisement
Several fans approached Ramona at dinner, but the brush with fame wasn't exactly what they hoped for.
"She was so rude — it was really shocking," the fan said, adding that Ramona brushed people off "as if she couldn't be bothered."
Waiting At The Altar — 38 Hollywood Weddings That Were Called Off
On the other hand, the fan said that "Mario was an absolute gentleman, and introduced the two other friends at their table.
"The fans weren't asking for autographs or pictures, just wanted to wish Ramona well, but she wasn't having it," the source added. "They used to be big fans of hers, but no longer, and could understand why Mario had strayed!"