The Mistress Fires Back - Mario And Ramona Singer Were The Ones Harassing Me!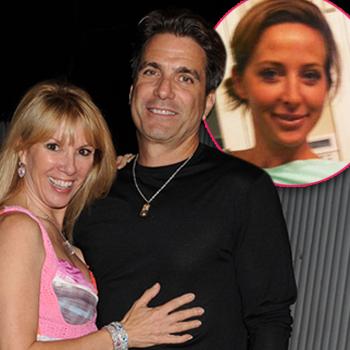 No matter what city they're from, the Real Housewives always manage to step up the drama. And this time, it's getting really ugly – Mario Singer's mistress, Kasey Dexter, now claims the reality TV couple were the ones harassing her!
After previously sending her a cease and desist letter to stop all communication, Kasey responded by firing back an angry email to the couple's lawyer, which Life & Style has obtained, claiming she has correspondence from the couple.
Article continues below advertisement
"Notify your clients that I have over thousands of emails and texts from Mario and even calls from Ramona," the email states.
Dexter, 32, goes on to claim that Mario, 60, told her he was going to end it with his wife and Real Housewives of New York City star, Ramona Singer, leaving her with high hopes, which apparently were dashed.
"As of last Thursday, Mario informed me he was leaving Ramona. So I hope you can understand the anguish he has put me through. He's lucky I did not get an order of protection against him!," the email states.
As RadarOnline.com previously reported, Mario and Ramona, 57, took legal action against Mario's former mistress in the form of a cease and desist letter. The document told the personal trainer not to contact them "in any manner, fashion, or form… in person, telephonically, electronically, by mail or by any other means."
Ramona filed for divorce from Mario in January after allegations of his cheating surfaced, but later had a change of heart and took him back.