Stay Away, I'm Taking Him Back! Ramona Singer Sends Husband Mario's Mistress A Cease & Desist Letter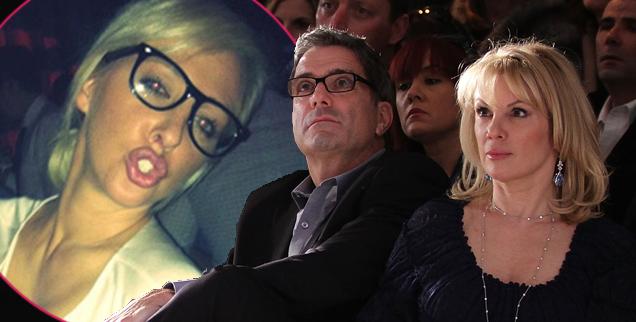 The Real Housewives of New York City star Ramona Singer has made it very clear she's taking her husband Mario Singer back after he allegedly cheated on her with Kyle "Kasey" Dexter.
And now, Life & Style reports that Singer had her and Mario's attorney send a cease and desist letter to his mistress -- warning her to back off!
According to the report, the RHONYC wine maker , 57, had her and Mario's attorney send Dexter, 32, a letter telling the personal trainer not to contact them "in any manner, fashion, or form… in person, telephonically, electronically, by mail or by any other means."
Article continues below advertisement
Singer filed for divorce from Mario, 60, in January after his cheating allegations surfaced, but later had a change of heart and took him back, even though Dexter had allegedly penned a shocking letter to Ramona about her explosive affair with the reality TV hubby. In it, Dexter reportedly gave the housewife an ultimatum—either you leave Mario or I will!
Now Singer, who has a college-aged daughter with Mario, has apparently given Dexter her answer by unleashing the legal dogs!