More Heartbreak For Ramona Singer: Husband's Mistress Delivers Shocking Ultimatum To 'RHONYC' Star In Leaked Letter, Declares Mario 'Doesn't Love' Her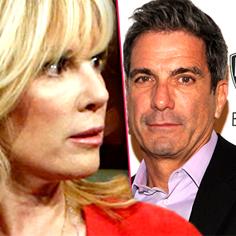 Article continues below advertisement
She started off revealing that their connection was instant: "Within days, we had an intense sexual relationship. I had no intention of hurting you."
Writing to Ramona, Kasey makes excuses for continuing an affair with a married man.
"I know if must tear you up inside to read this, but he wouldn't let me go – and I didn't want to let him go," she wrote.
And despite going back to his wife, Kasey says that Mario was still dating her.
"We never ended our relationship – ever. Even after he moved back home to you, he was speaking to me."
Dropping another painful bombshell, Kasey claims that Mario was professing his feelings to her daily.
"He told me he loved me every day. I don't think we ever fought except when we were in Boca and you texted him during dinner."
And in a cutting zinger, Kasey claims that he loves their physical relationship, writing: "Every time I tell him I have to move he reminds me of how good our sex life is. I know you probably don't believe me, but I was under the impression that Mario was leaving you."
Saying that everything she has said is true, Kasey delivers an ultimatum to Ramona.
"I love him, but do not want to continue to be involved unless you are out of his life. If not, I'm going to let him go. you and I have both suffered tremendously."