Awkward Love Triangle: Ramona Singer's New Man Has Also Locked Lips With Mario's Mistress!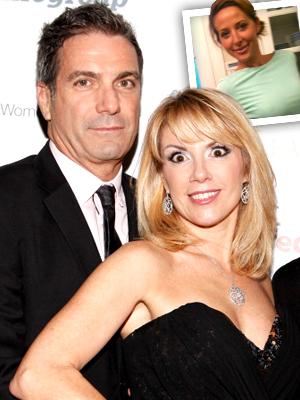 Article continues below advertisement
"Peter had actually met Kasey and began dating her before he met Ramona," the source said.
"This actually is quite fascinating, in a perverse sort of way, and it's better than any soap opera."
According to the source, Guimaraea is still in touch with Dexter.
"I don't think either of them knows that Peter even knew the other one, let alone that he's been seeing them both. Obviously he has a bit of the playboy —and the cad — in him."
The report claims Ramona first met the divorced dad at his Manhattan restaurant in mid- April, the source said.
"Sparks definitely flew between them," the source claimed.
A rep for Peter declined to comment when contacted by Star.
As RadarOnline.com previously reported, Ramona discovered her husband Mario had been two-timing her with Dexter, when she walked in on them last January at their Hamptons home.
For more on Ramona's new man and twisted love triangle, pick up the latest issue of Star.