Exclusive
'She Needs Help!' Mario Singer's Mistress Kasey Dexter Kicked Out of Las Vegas Hotel For Boozy Behavior, Sources Claim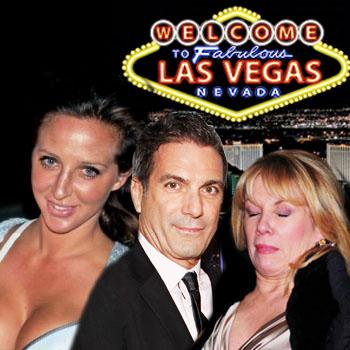 A stint in jail was not enough to slow down Mario Singer's wild mistress Kyle "Kasey" Dexter. Just days after she was arrested for disorderly conduct in NYC, RadarOnline.com has learned, Dexter jetted to Las Vegas, where she escorted out of the Venetian hotel because of her "out of control" boozing and partying!
Dexter — who infamously bedded Ramona Singer's husband — traveled to Sin City for a pal's Bachelorette bash. But the trip took a dark turn when she began "downing drinks" and acting "erratically," the sources said.
Article continues below advertisement
"She was acting very odd and drinking way too much alcohol," an onlooker told RadarOnline.com. "She was out of control and eventually security escorted her off the premises because she was sloppy and could barely stand up on her own."
Dexter posted a photo of her entourage partying at Tao Beach club at the Venetian Hotel on May 9.
https://www.facebook.com/photo.php?fbid=10203883246989458&set=a.2686151760898.2150101.1469524532&type=1&theater
According to eyewitnesses, Dexter then ditched her pals and opted to party elsewhere on the famous Las Vegas Strip.
"Kasey needs help! I think she has hit rock bottom and needs an intervention," a close friend told RadarOnline.com. "She completly ruined her friend's Bachelorette weekend."
As RadarOnline.com previously reported, Dexter spent five days in jail last month after being arrested and charged with disorderly conduct. She was released on April 29.