Kissed By A Rose! Heidi Klum Gets Hot & Heavy Making Out With Playboy Vito Schnabel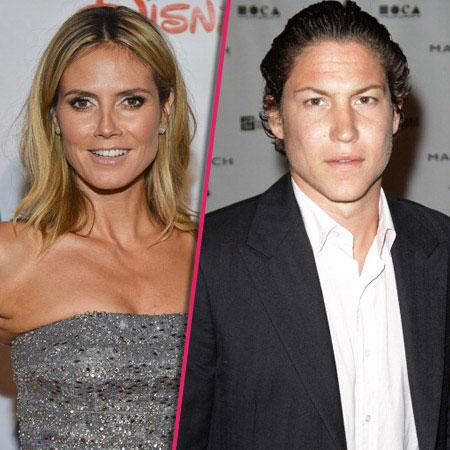 Article continues below advertisement
An insider told X17 that the German stunner "was acting like a teenager" with the rich hunk.
"I guess being with a younger guy was making her act like she was in high school. She was kissing his face all over as they enjoyed drinks with friends. They hardly left the booth -- they just sat next to each other, touching from the shoulder down, laughing and flirting and making out."
The source said there was no shortage of passion -- or lust -- emanating from the sexy tandem.
"This looks like a hot romance," the insider said. "I don't know if it's going to last, but there is some serious chemistry between these two. They were both totally into each other."
Vito, the son of renowned painter Julian Schnabel, has also been romantically connected to Liv Tyler and Elle Macpherson.