She Skipped Out! Aviva Drescher Bails On Father George Teichner's, 76, Wedding To 25-Year-Old Dana Cody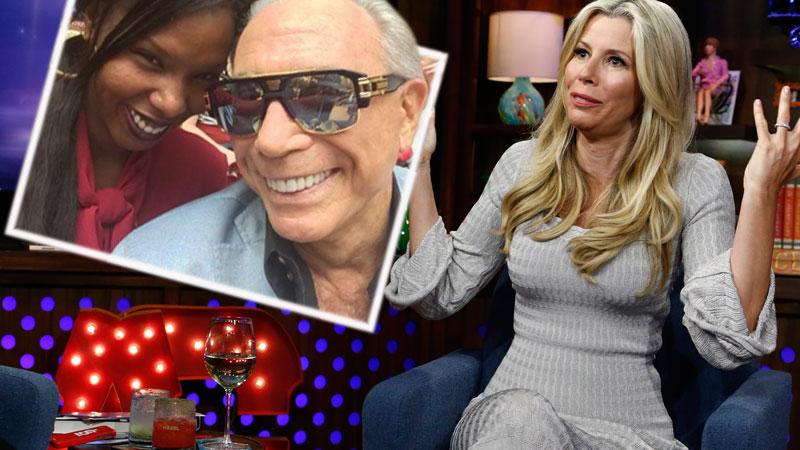 Despite publicly supporting her father's engagement to a 25-year-old woman, Aviva Drescher couldn't find the time to make it to her dad's nuptials in Malibu, Calif. Sunday.
George Teichner, 76, wed Dana Lavette Cody, 25, on the beach in an intimate ceremony, but the Real Housewives of New York star was nowhere in sight! In the past, Drescher, 43, has defended the odd couple, saying, "I believe that Cody and my father are truly in love, and while it may be unconventional, I support my father."
Article continues below advertisement
Teichner previously spoke to RadarOnline.com exclusively about his non-conventional relationship, describing it as "ecstasy."
"We are happily engaged – immersed in an oblivion wrought by joy!" Teichner told Radar. "When you're ready for it to happen, love hits you like a ton of bricks."
Although his daughter wasn't there to witness the union, the ceremony went off without a hitch. Cody dressed in a traditional white gown with matching sandals (it was on the beach, afterall), while Teichner wore a dapper suit.