Low Blow? Tamra Judge's Ex Simon Barney Slams Her Amid Reports She's Been Fired From 'RHOC' — 'What Goes Around Comes Around'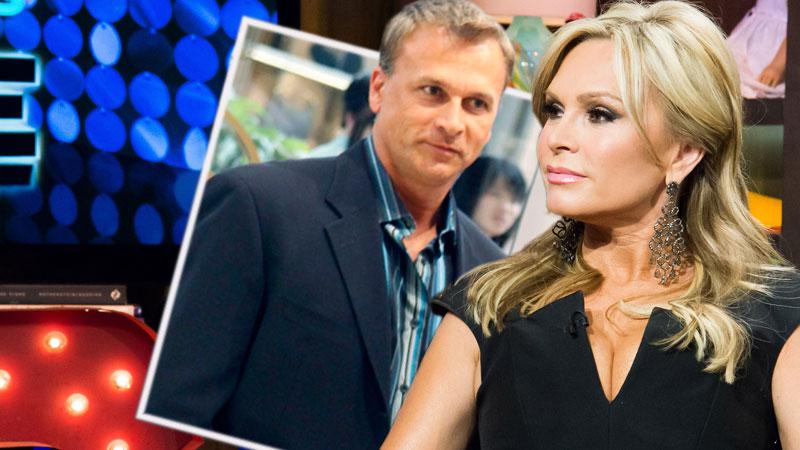 Article continues below advertisement
"I'm seeing now that your ex is an actress! You r a great daddy," @Lisafan4life wrote. "Keep loving those babies. What she is earning is a horrible reputation! U are earning the respect and love of ur kids!"
Barney wrote, "@Lisafan4life thanks. What goes around comes around."
Indeed, although Judge's fifteen-year-old daughter Sidney complained in court documents about her relationship with her "selfish" mother, and the two have tried counseling to work through their issues, her solid relationship with her dad is front and center on his Facebook and Twitter pages.
Daddy-daughter day at the hair salon, a family trip to Catalina, visits to the Orange County Art Museum, and other wholesome outings are carefully recorded, family photo album style on his pages.
Meanwhile, Judge has taken down her own Facebook page after posting co-star Lizzie Rovsek's cellphone number and a blistering rant against her Bravo bosses. As RadarOnline.com reported, those posts were the straw that broke the camel's back for network honchos, who won't be asking her back for the next season.
Judge has insisted she'll start her page up again once she returns from vacation with her husband Eddie Judge in Mexico.
In addition to the reality TV drama, Judge's real-life courtroom custody battle with her ex continues, with the next hearing scheduled for August.
Whose side are you on? Let us know in the comments!