Exclusive
Mama Drama! Jenelle Evans' Mom Slams Her Parenting: 'You Never Raised' Your Son! — WATCH The Epic Fight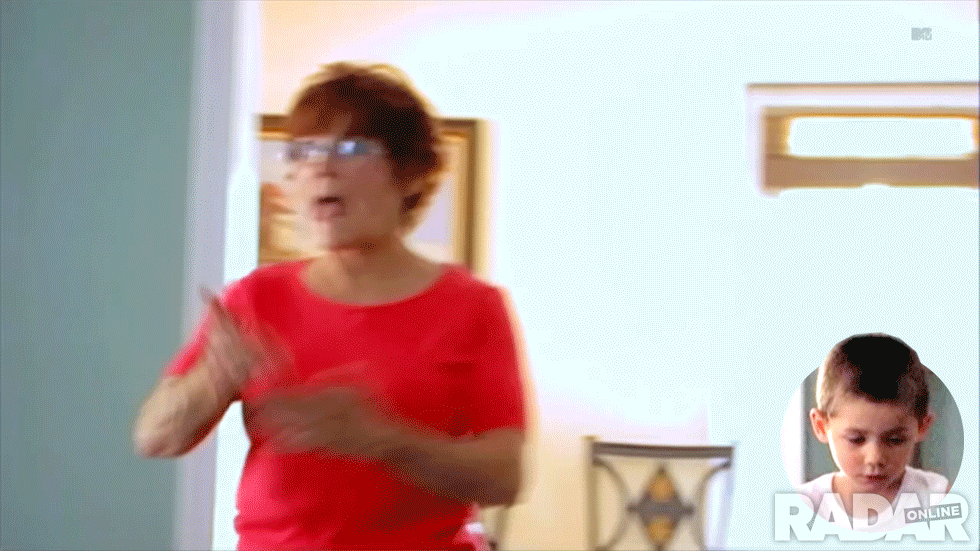 Teen Mom 2 star Jenelle Evans signed over custody of her son, Jace, to her mom Barbara Evans back in 2011, when the boy was just a few months old. Three years later, she still hasn't regained custody, and in a new preview clip for the show, tensions erupt when she dares to question her mom's parenting of the four-year-old. As a screaming match ensues, Barbara slams Jenelle with the ultimate insult, claiming "You never raised your son!" RadarOnline.com has all the details of the pair's latest controversy.
Article continues below advertisement
At the beginning of the clip, Barbara can be seen yelling at Jace as he pushes his cousin Gabriel into the couch and then locks Gabriel out of his room.
In the middle of Barbara's reprimands, pregnant Jenelle comes bouncing in, sparking a major confrontation.
"He's got to learn to get along with kids and when he pushes Kaiser Jenelle's then-unborn son down, and then when you say, 'Oh, it's Kaiser's fault,' well don't blame Gabriel because it isn't Gabriel's fault," Barbara told Jenelle.
But Jenelle disagreed.
"You're favoring Gabriel because you can't handle Jace anymore," she said. "Guess what Jace told me in the car… It's like when they are in the room alone and something happens, you automatically go, 'Jace! Why did you do that?'"
"Because I know Jace," Barbara replied. "I know what Jace does when I'm alone with him."
"I know Jace too," Jenelle snapped back. "Guess what Jace tells me? 'Yes, I broke Meme's table because I was mad, so I kicked it.' He will admit to me what he does wrong because he knows I'm not going to yell and scream at his face. You, you scream and yell at him."
Article continues below advertisement
This accusation set Barbara off in a fit.
"Oh. My. God!" she screamed. "Jenelle, shut up!"
But Jenelle continued.
"So then he feels the need to yell at you," she said.
"You don't live here," Barbara returned. "You never raised him. Don't tell me what to do."
"When you used to yell at me, I would lie to you because I didn't want to get yelled at," Jenelle admitted. "But when he comes to me with his problems, I speak and talk to him rationally. I don't yell and jump down his throat like you do… I see it!"