'KUWTK' Recap: Kim Bashes Khloé As A 'Miserable Person,' After Argument Over Troubled Brother Rob Escalates On Family's Thailand Trip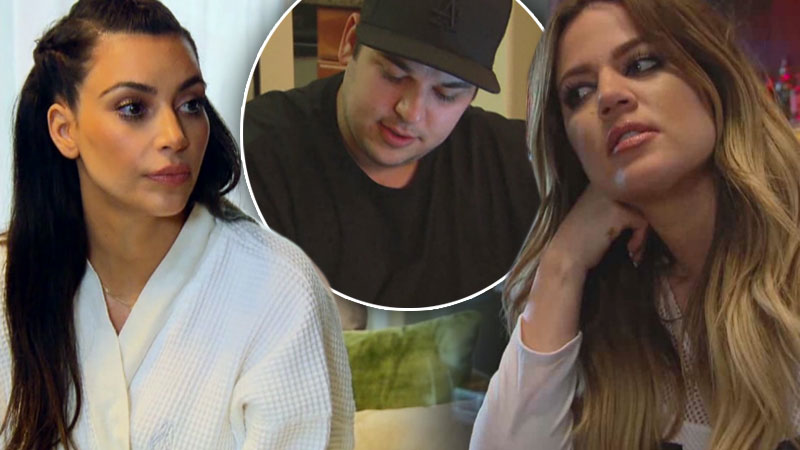 Article continues below advertisement
First, while they traveled on a yacht, Khloé told stepbrother Brandon Jenner that when she lived with Rob, "He never left the house" and was "definitely very depressed."
Then Kim chimed in, "I feel like Rob needs to get it together and go away somewhere. It's been over a year now he's been like this. We've all tried to help him."
Khloé snapped at Kim, "That's what frustrates me about you so badly," calling her older sister closed-minded about their brother's struggles.
But Kim insisted, "The problem is he spends hours a day with mom on the phone, but he won't do anything.
"I'm a little bit more of a tough love kind of person."
A frustrated Khloé explained to the cameras that she had been very close to Rob while Kim had been living her own life.
Ultimately, Khloé stormed below deck, telling Kim and Brandon she wanted to go home. Kim told the cameras Khloé should take care of herself, not Rob.
Meanwhile, Brody Jenner told Khloé that her brother "is dealing with some serious issues" and "really needs help."
Khloé confided that she felt guilty because Rob had lived with her and then-husband Lamar Odom: "Even Rob has said, 'Being in that house, it was so dark, it made me do dark things," she said.
Watch the video on RadarOnline.com:
Later, Khloé told her family she was trying to arrange an early flight home from Thailand.
When Kim questioned the move, Khloé sneered, "You can do whatever your heart desires, princess … why don't you go take some more selfies?" about her sister's penchant for photos.
"I'm doing it for Kanye, someone that I love," Kim said of her baby daddy Kanye West.
With an angry look on her face, Khloé said, "One day I'll be so lucky."
Twisting the knife in, Kim replied, "You want to get home to your 50 rappers that you're dating. You're like a miserable person. You really are."
Later, Khloé confided in sister Kylie Jenner, "I almost punched Kim in her f*cking face. I'm not a miserable person. Calling me names isn't going to make things any better."
Then, as RadarOnline.com has already reported, sobbing momager Kris Jenner told Kim how devastated she is about Rob's troubles.
Kim said in confessional that after her sister's split from Odom, "She needs to grieve.
"It's going to be unhealthy for her to save Rob. She has to save herself."
Keeping Up With The Kardashians airs Sundays on E! at 9/8c.