Kim Kardashian — Coincidentally? — Points Out Kanye West Starting Ski Mask Trend AFTER Jay-Z & Beyoncé' Adopt Look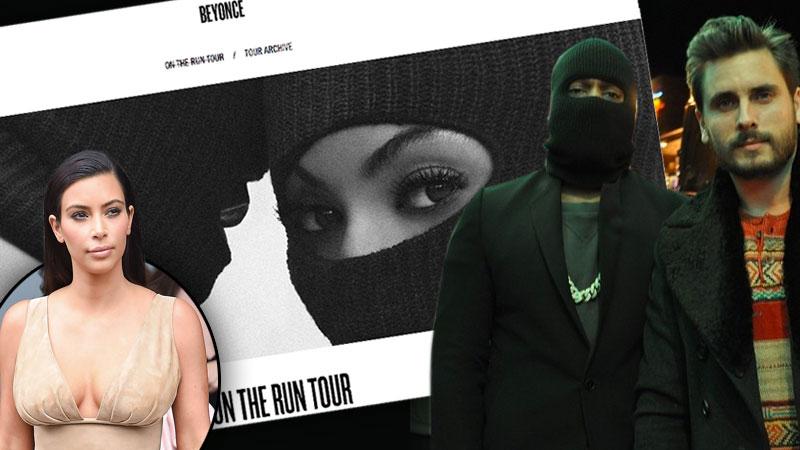 Yes, according to Kim Kardashian, who subtly threw a bit of shade at hip-hop's royal couple, who have donned ski masks in promotional materials for, and onstage during, their current On The Run tour.
Kardashian, 33, took it upon herself to point out to the world, in a roundabout way, that it was actually her husband Kanye West, 37, to kickstart the ski mask trend in 2013, posting an Instagram pic with a mask-clad West and her sister Kourtney Kardashian's partner Scott Disick, 31.
Article continues below advertisement
She posted the pic with the caption, "#ThrowbackThursday #LastYear #StyleIcons #LordDisick."
Perhaps the indirect dig is an indication that Kardashian might continue to harbor hard feelings after the "Crazy In Love" duo took an early powder from their wedding two months ago.
In his new chat with GQ, the "Hold My Liquor" singer said the guest list at his Florence, Italy nuptials was immaterial -- so long as his bride was in tow.