Beyonce & Jay-Z's No-Show At Kimye Wedding Doesn't Matter! 'That Was The Last Thing On Anyone's Mind,' Claims Kris Jenner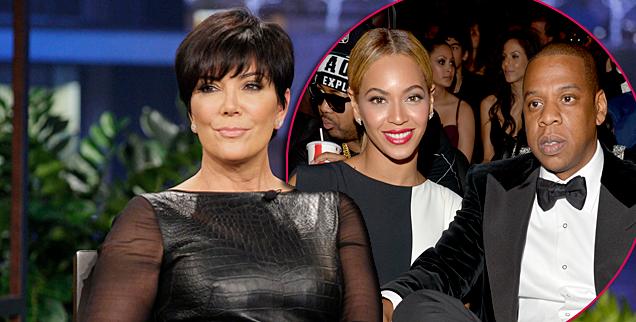 It might have been one of the greatest A-list snubs in a very long time. But Kris Jenner is quick to tell the world otherwise.
After Jay-Z and Beyonce were no-shows at Kim Kardashian Italian nuptials in May, the mother-of-the-bride has come forward in an interview with an Australian radio station to address the infamous rebuff, claiming it "was the last thing on anyone's mind."
'There was so much commotion and excitement, I never really gave that a second thought," Jenner added.
Article continues below advertisement
The famous momager went on to say that the musical couple passed along their best wishes to Kimye prior to the ceremony. Beyonce also had posted a photo to Instagram wishing the couple nothing but happiness.
Prior to the wedding, there had been rumors that Jay-Z would act as West's best man as they have gotten increasingly closer over the past few years, but the rapper and his wife decided to take a trip to the Hamptons instead of supporting their friends.
Even though Beyonce and Jay-Z's absence made international headlines, Jenner insists that no one else thought about it.
"If you had been there you would have thought that was the last thing on anyone's mind," she said.
Why do YOU think Beyonce and Jay-Z ditched the wedding of the year?