The Weddings That Weren't: 18 Celebrities Who Were Left At The Altar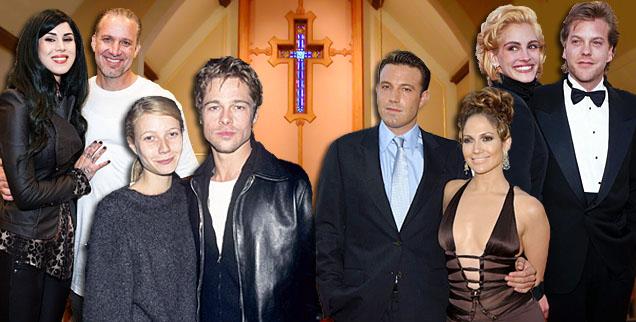 For many different reasons, these nuptials never went down – check here and see our list of 18 famous faces who didn't get to say, "I do."
Article continues below advertisement
Kiefer Sutherland and Julia Roberts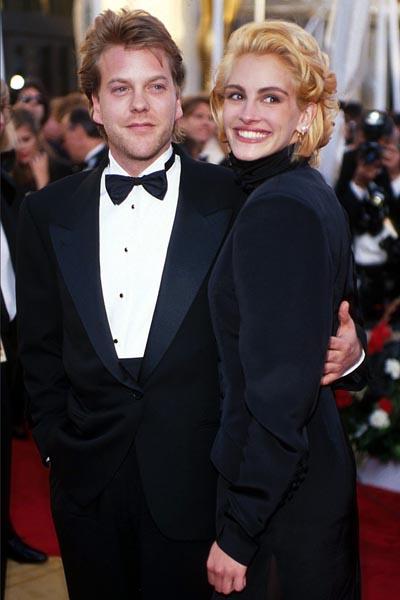 Julia Roberts and Kiefer Sutherland: In 1991, Julia Roberts was set to marry her Flatliners co-star Kiefer Sutherland in a lavish ceremony at the 20th Century Fox soundstage (where she was playing Tinkerbell in Steven Spielberg's Hook). But Julia broke up with him three days before the wedding. On June 14, the very day Julia was supposed to marry Kiefer, she traveled to Ireland instead with his best friend, actor Jason Patric. Kiefer called the split "painful." The actress, who later starred in Runaway Bride (1999), married Danny Moder in 2002, while Kiefer married and later divorced Kelly Winn.
Hugh Hefner and Crystal Harris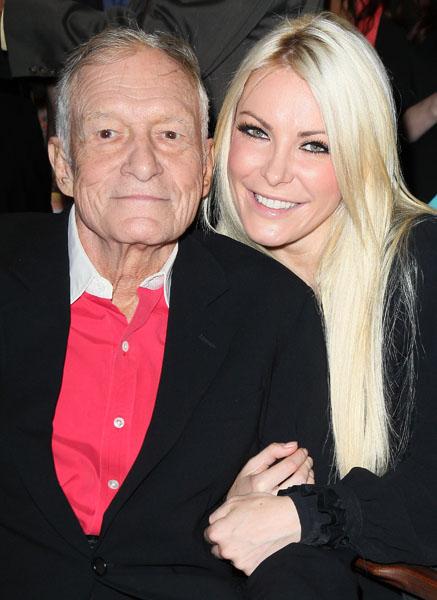 Hugh Hefner and Crystal Harris: Playboy Playmate Crystal and magazine mogul Hugh planned to wed in June 2011, but she called off the ceremony just five days before. Hugh tweeted,"Crystal has had a change of heart" and scheduled a screening of the movie Runaway Bride at the Playboy Mansion! But the couple later patched things up and married on New Year's Eve, 2012, when Crystal was 26 and Hugh 86.
Article continues below advertisement
Jennifer Lopez and Ben Affleck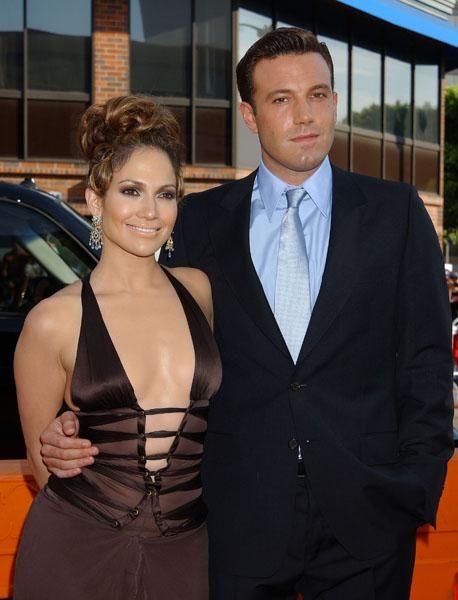 Jennifer Lopez and Ben Affleck: Ben proposed to Jennifer with a $1.2 million, 6.1 carat pink diamond and they set their wedding date for Sept. 14, 2003. But after their movie Gigli bombed and a Canadian stripper claimed Ben had cavorted with her, the wedding was off! "I don't think I've ever been heartbroken in that way before," JLo later said. Ben went on to wed Jennifer Garner and Lopez married -- and then divorced—Marc Anthony.
Article continues below advertisement
Jesse Spencer and Jennifer Morrison on 'House'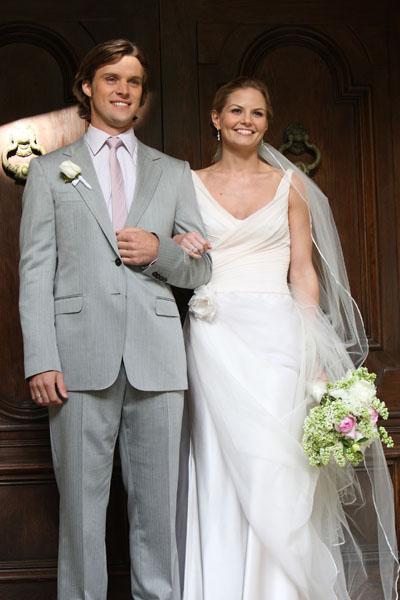 Jesse Spencer and Jennifer Morrison: The House co-stars planned to tie the knot in 2007, just months after Jesse proposed to Jennifer at the Eiffel Tower in Paris. But the young couple released a joint statement later that year, saying, "After much consideration, we have decided not to get married. We are still very close, and we look forward to continuing to work together on House." Strangely, their doctor characters did marry on the FOX show in 2009, but divorced the next season.
Article continues below advertisement
Emilio Estevez and Demi Moore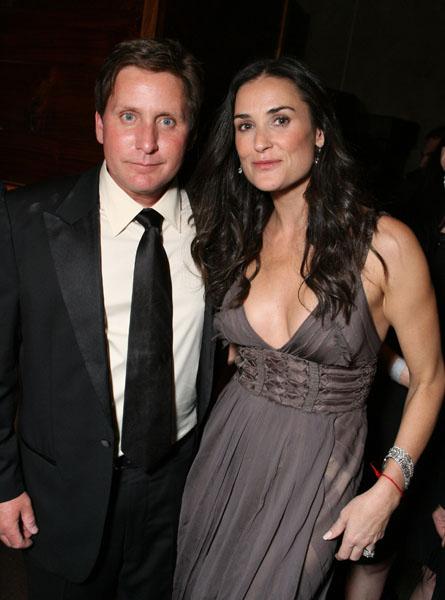 Demi Moore and Emilio Estevez: In 1986, brat packers Demi and Emilio sent out invitations to their planned December 13 wedding at a ritzy Bel Air estate. But shortly before the ceremony, the St. Elmo's Fire co-stars announced their decision to remain "just friends." The next year, Demi married Bruce Willis. Emilio directed Demi and her next husband, Ashton Kutcher, on the 2006 film Bobby. "She and I have seen each other socially over the years. But to work with her, man, was old home week," he told People.
Article continues below advertisement
Tara Reid and Carson Daly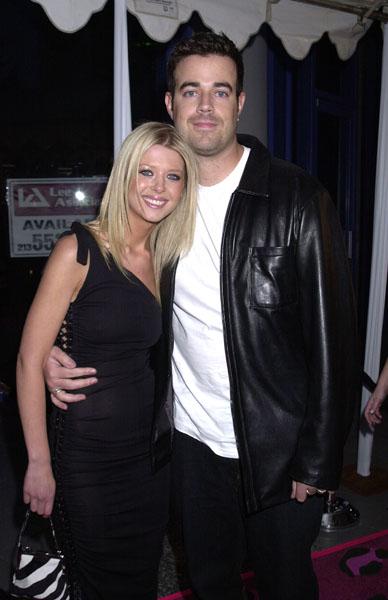 Carson Daly and Tara Reid: The future The Voice host and American Pie beauty got engaged in 2000 after dating for 17 months. But they pushed back their 2001 wedding and eventually canceled it, announcing they'd split. Tara, who went on to train wreck worthy behavior and plastic surgery disasters, said, "I think, '…if I would have married Carson I'd probably have kids by now…I wouldn't have had all that crazy partying. My life would have been completely different. I've never loved anyone the way that I loved him."
Article continues below advertisement
Gwyneth Paltrow and Brad Pitt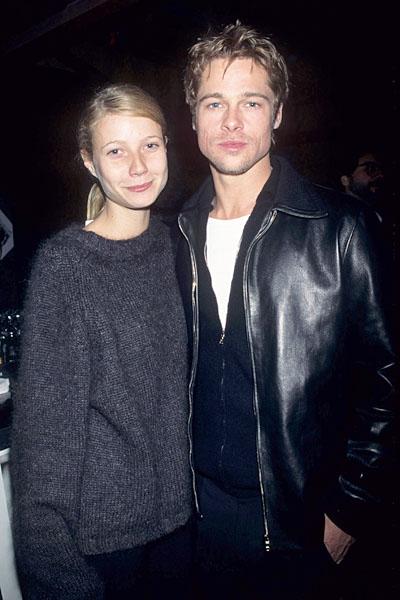 Gwyneth Paltrow and Brad Pitt: Before there was Brangelina, Brad hooked up with another beautiful co-star, Gwyneth, whom he met in 1995 on the set of their movie Seven. The two had a big engagement party at her parents' house and were reportedly set to wed in East Hampton, New York, in the summer of 1997. Brad told Rolling Stone, "I can't wait to…walk down the aisle, wear the ring, kiss the bride." But they called it off in June with Gwyneth later saying she was too young for the commitment. "I just made a big mess of it and…I was very upset for a long, long time about it," she said.
Article continues below advertisement
Rachel Hunter and Jarret Stoll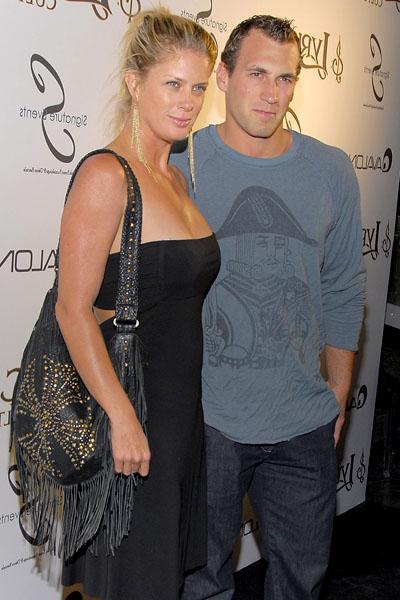 Rachel Hunter and Jarret Stoll: The supermodel (and Rod Stewart's ex), 39, was reportedly devastated after being dumped by her fiancé, hockey player Jarret Stoll, 27, just two months before their August 2009 wedding. Sources said Rachel was in the midst of wedding planning when she got the bad news. After the split, Rachel's rep asked the media to respect her privacy during "this extremely upsetting time."
Article continues below advertisement
Janine Turner and Alec Baldwin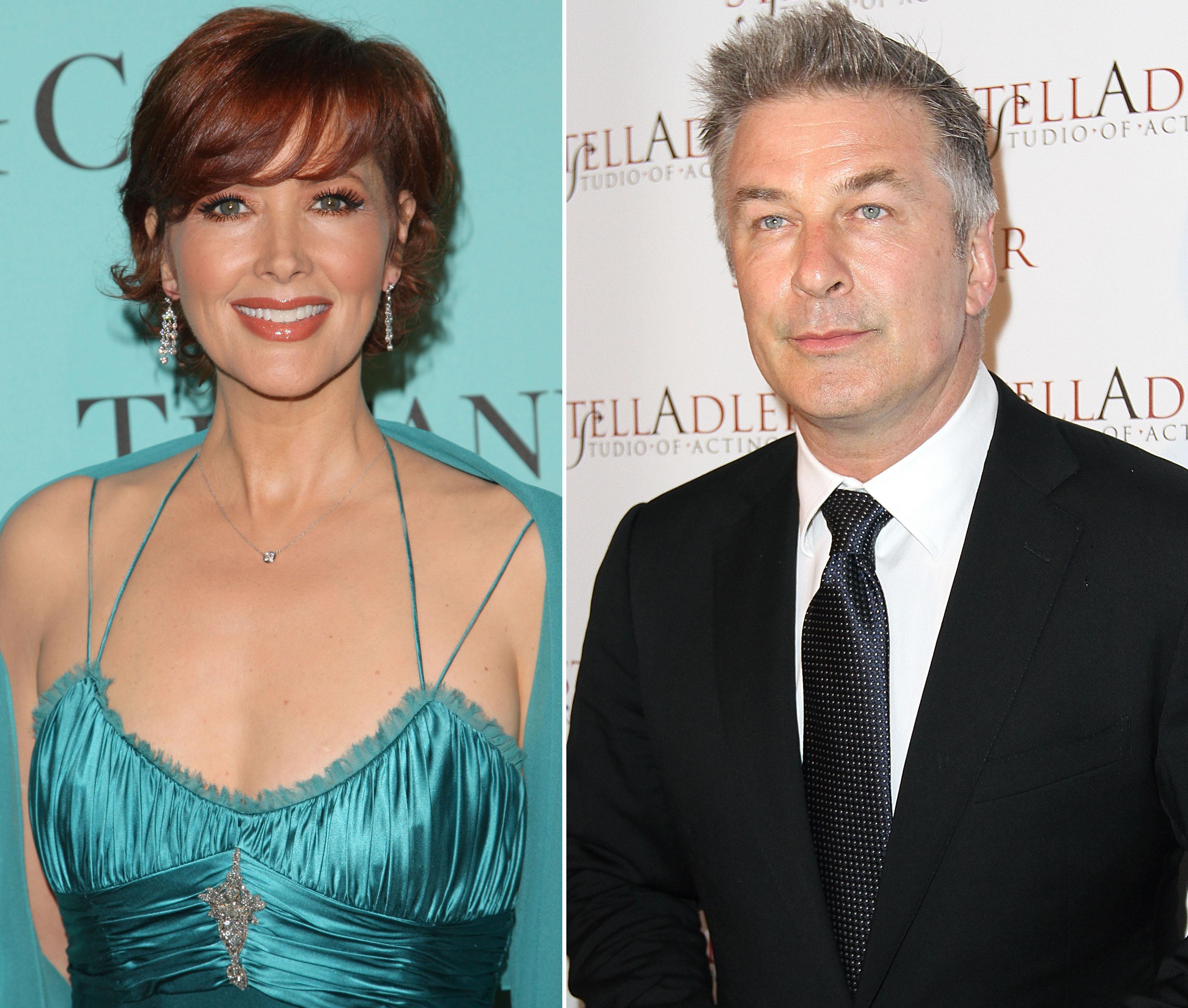 Alec Baldwin and Janine Turner: The future 30 Rock and Northern Exposure stars got engaged in 1983, when they were both in their 20s and struggling actors. After the wedding was planned, Alec suddenly bailed and Janine was crushed. "The breakup was very, very painful," she recalled. Later, as a broke actress, Janine reportedly hocked the engagement ring Alec had given her – right before getting her big break on Northern Exposure.
Article continues below advertisement
Sienna Miller and Jude Law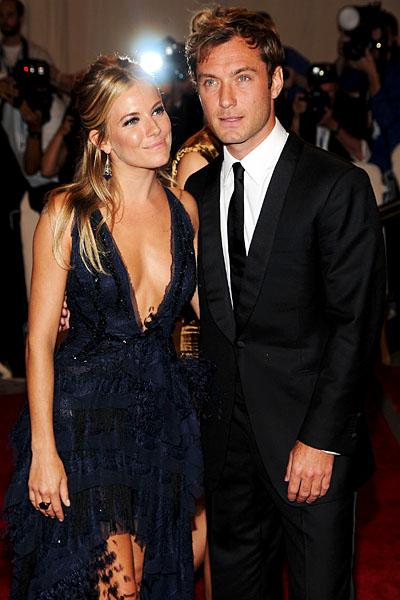 Sienna Miller and Jude Law: After dating for two years, Miller called off their engagement in July 2005 after Law confessed to having an affair with his children's nanny. They rekindled their romance in Dec. 2009, and rumors swirled that they were making plans for a summer 2010 wedding in France's scenic Loire Valley. But it wasn't to be and by 2011, Sienna and Jude had split again. "It wasn't acrimonious. It had run its course," Sienna insisted.
Article continues below advertisement
Chris Klein and Katie Holmes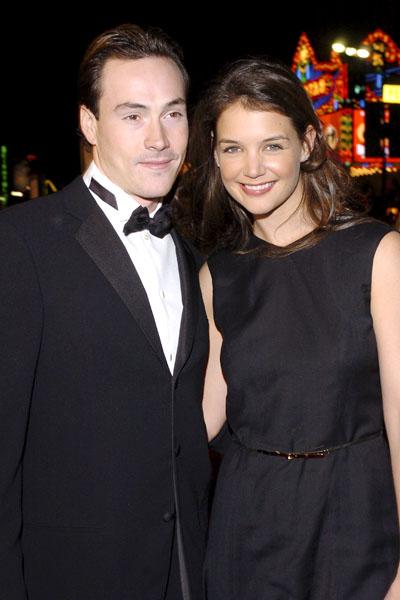 Katie Holmes and Chris Klein: Before she married megastar Tom Cruise, Katie dated fellow actor Chris. The cute couple got engaged on Christmas 2003, but eventually ended their relationship in March 2005 after five years together, just a month after Chris was busted for drunk driving in San Diego. Chris later shrugged, "We grew up. We weren't lighting each other's fire anymore." And someone else was clearly lighting Katie's fire! Only weeks after breaking up with Chris, Katie made her first public appearance with Tom. Tomcat divorced last year after a six-year marriage.
Article continues below advertisement
Petra Nemcova and Jamie Belman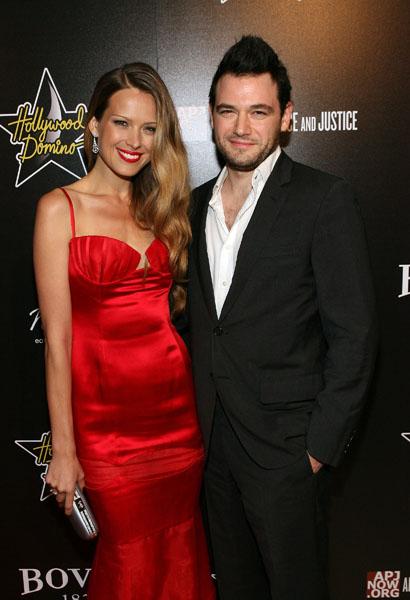 Petra Nemcova and Jamie Belman: Swimsuit model Petra, whose previous fiancé Simon Atlee died tragically in the 2004 tsunami, became engaged to British actor Jamie Belman in January 2011. She told the Telegraph that she would wear a Marchesa wedding dress at their huge June 2012 ceremony. But the relationship ended mysteriously. "Petra Nemcova and Jamie Belman confirm their separation," her rep said in April 2011. "They remain close friends and thank their families for their continued support during this time."
Article continues below advertisement
Sheryl Crow and Lance Armstrong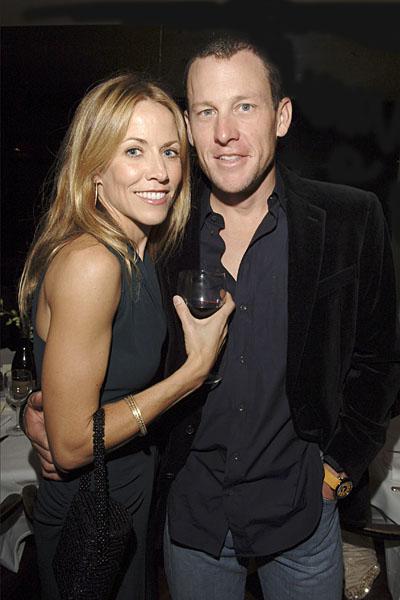 Lance Armstrong and Sheryl Crow: Shortly after Lance filed for divorce from his first wife in September 2003, he dated singer Sheryl Crow. They announced their engagement in September 2005 and reportedly decided to walk down the aisle at Santa Barbara's Bacara resort , but by February 2006, the pair were history. "She wanted marriage, she wanted children…I didn't want that at that time because I had just gotten out of a marriage, I'd just had kids," the cyclist admitted in his 2009 autobiography, Lance. Sheryl beat breast cancer and adopted two boys while Lance had two more children with girlfriend Anna Hansen.
Article continues below advertisement
Bristol Palin and Levi Johnston with Tripp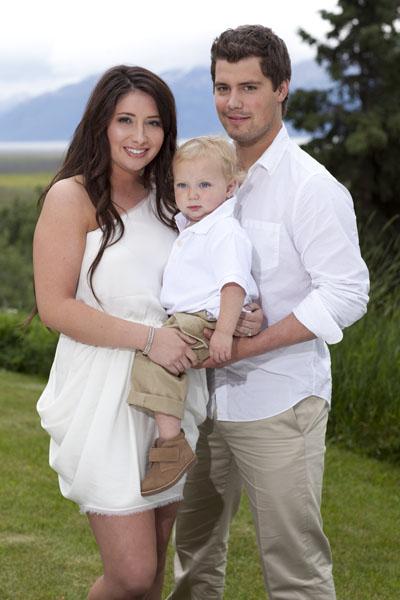 Bristol Palin and Levi Johnston: The Dancing with the Stars competitor and political daughter and her baby daddy, Levi Johnston, said they planned to wed but after Sarah Palin lost the 2008 election, the two went their separate ways. The engagement was called off in March 2009 but after a custody battle over son son Tripp and public feuding, Bristol and Levi announcing their engagement was back on in 2010. It only lasted three weeks! "I got played," Bristol told People magazine.
Article continues below advertisement
Kat Von D and Jesse James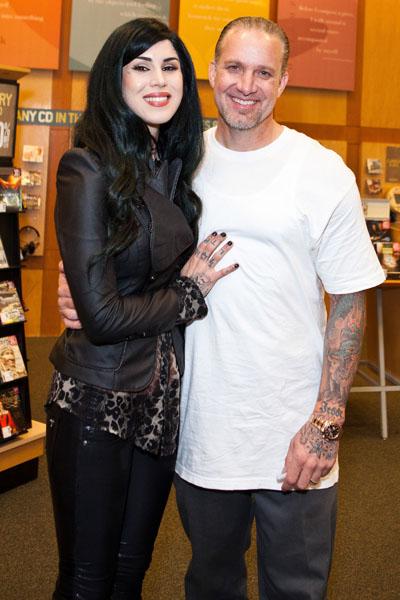 Jesse James and Kat Von D: Sandra Bullock's cheating ex-husband Jesse James and the tattoo artist from TLC's LA Ink got together in 2010, and he put an engagement ring on her finger in Jan. 2011. Kat was shown perusing her wedding planning book and designing a dream gown on her TV show that summer, but the couple split, reconciled, and then were finished again by Sept. 2011. Kat also ended her engagement to music producer Deadmau5 this June, while Jesse married his fourth wife, Alexis DeJoria, earlier this year.
Article continues below advertisement
Evan Rachel Wood and Marilyn Manson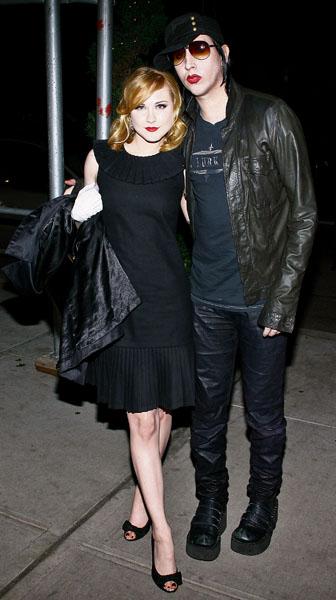 Marilyn Manson and Evan Rachel Wood: The shock rocker and young actress got together in 2006 but split in 2008. They rekindled their romance a year later and Marilyn proposed while on stage at a Paris concert in Jan. 2010. Eight months later, however, Evan called off the wedding plans. The unconventional beauty, who claims she's still bisexual, married an old flame, British actor Jamie Bell, last year, and they're expecting their first child.
Article continues below advertisement
Kesha Ni'cole Nichols and Richard Jefferson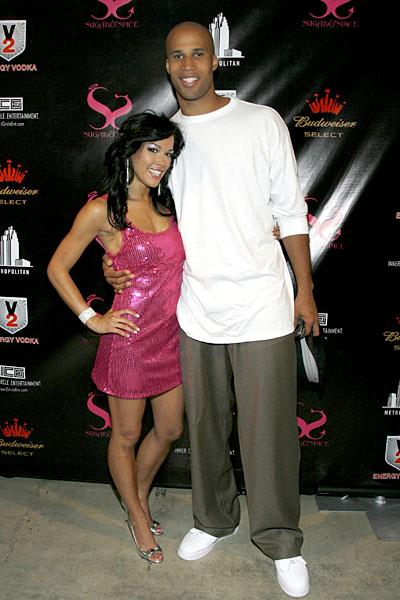 Richard Jefferson and Kesha Ni'cole Nichols: In 2009, San Antonio Spurs forward Richard Jefferson dumped his bride-to-be, Nets dancer Kesha Ni'cole Nichols, at the altar. Just hours before the $2 million wedding was about to take place, the basketball player dropped Kesha via email--and reportedly appeased the guests by giving them his Black Amex card for the evening. The runaway groom admitted to giving Kesha a "six-figure" settlement "to help her move on." She later starred on TV's Basketball Wives.
Article continues below advertisement
Sasha Vujacic and Maria Sharapova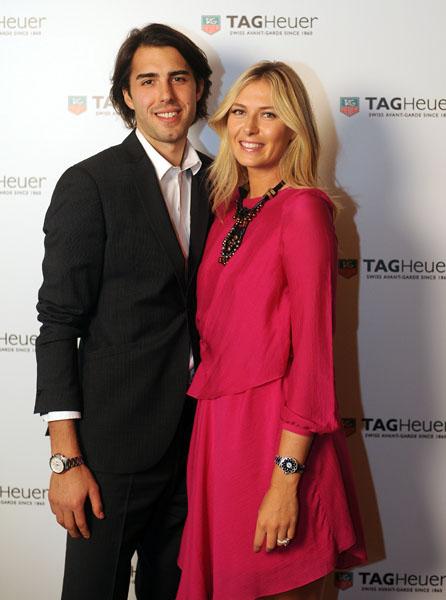 Maria Sharapova and Sasha Vujacic: Maria and the former L.A. Lakers basketball player got engaged in October of 2010 and were scheduled to wed in 2012 in Istanbul. Late last year, however, the tennis beauty confirmed the ceremony had been canceled in spring 2012 and it was a "challenging decision from both of our ends." She's since gone on to date fellow tennis player Grigor Dimitrov.